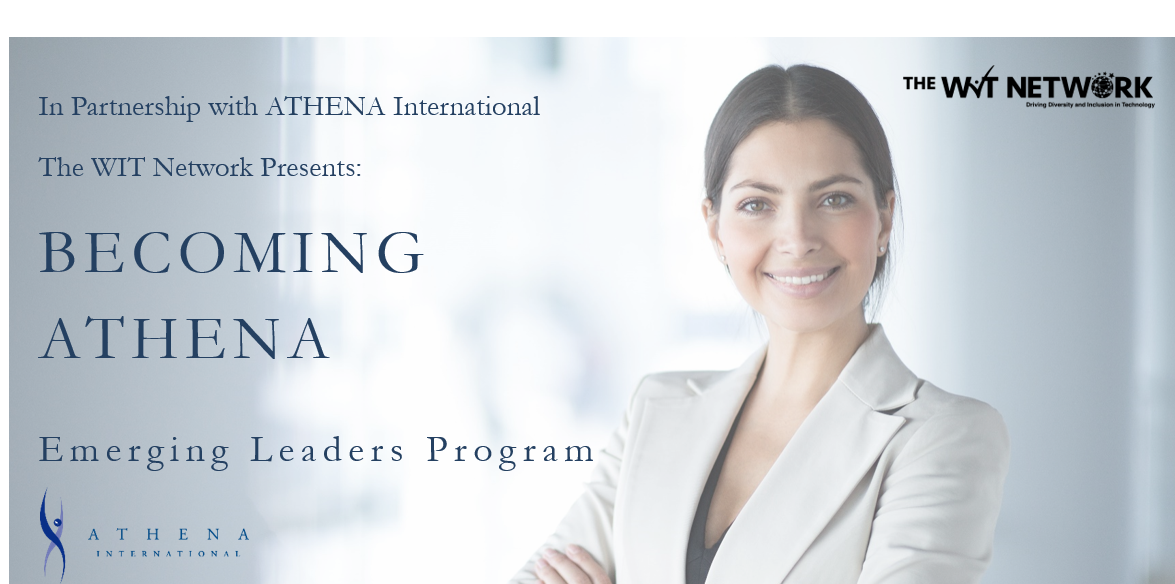 The WIT Network, in partnership with ATHENA International, is offering this incredible 9-week Emerging Leadership Program for members of our network. Our program alumni is over 250 incredible women.
This program is exclusive for our Global and Champion Partners.
If you are unsure if your organization has this level of corporate membership, please reach out to your membership liaison or email membership@thewitnetwork.com.

The WIT Network is now accepting nominations for Cohorts that will begin in February 2023.
Nomination Process:
As a Global or Champion Partner your organization has an opportunity to nominate up to 2 women to participate in this incredible program where we host multiple cohorts during the year. Nominations must completed by XX Date and seats will be confirmed on a first come, first serve basis aligned with our 2 seat limit per company. Once this deadlines is past, we open up seats to other corporate members.

Please click on the form link below to complete the nomination process.

Once you complete your information, our Programs Team will verify your eligibility via email along with further instructions for registration and confirmation.
Our 2023 Winter Cohorts are graciously sponsored by our Champion Partners:

IBM (Bigger Logo as they are a larger sponsor

Jabra- Something like that with their logo

We are grateful to all our sponsors who have supported The WIT Network to offer this incredible program to over 250 women. If you are interested in being a sponsor please reach out to
women@thewitnetwork.com
.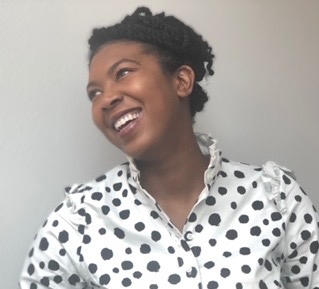 Brittanie Harper
Amazing Alumni
The Emerging Leaders program will walk you through not only the journey of self but a journey of your own truth. It will provide you the tools on how you can pave your own path personally and professionally by strengthening what you already know and embody. The stories that were conveyed from a group of diverse women in my group, as well as training and speaker's coaching assisted me in my professional development. If anything, you will leave this program with more knowledge on women's progressions through society and with a group of women that will support you in any and every way. This is something, to me, that definitely was and still is impactful.
Brittinie Harper, Nintex

About
At ATHENA International, we believe in developing women leaders from the classroom to the boardroom. Building on our 39-year history, our mission is to create a balance in leadership worldwide by developing, supporting, and honoring women leaders and those who inspire them by offering unique, impactful leadership development programs.
Program
In partnership with The WIT Network, ATHENA International has adapted this 8-week program for a virtual community. It is designed to provide emerging women leaders with a global platform, tools, and resources for creating professional pathways for expanding their sphere of influence, gaining increased confidence, cultivating greater resiliency in the face of change and challenge, and stepping up into their own leadership potential. A unique feature of this globally focused program is the opportunity to connect, learn from, and build relationships with other women leaders from around the world.
Built upon the ATHENA Leadership Model®, each session will focus on one ATHENA's eight guiding leadership principles:
Is This Right for Me?
This program is designed for those who are early stage developing leaders and later stage leaders who want to expand their level of leadership and/or who are interested in growing their leadership team.
Time Commitment
Divided into nine learning modules, each 2-hour virtual session will focus on one of the ATHENA leadership principles and include live polling, guest speakers, and interactive group discussion, led by a seasoned ATHENA facilitator. Attendees will also participate in a group service project outside of the regular session hours and receive links to additional reading material and other tools and resources to supplement their learning. Please allow approximately 1-2 hours each week for reflection, learning, connecting with your teammates, and preparation for our live sessions together.