International Men's Day Conference
Many of us in the technology industry are striving to be better allies to one another and foster a safe and inclusive workplace. Collectively, we have much work to do. We are all at different stages of the allyship journey and that is okay. Every day is a new day to learn and practice new skills. The WIT Network and the IAMCP are proud to present a 2-hour learning event focused solely on the allyship journey and what a diverse and inclusive workforce can mean for your business.
We look forward to hosting members and guests of both organizations as we discuss allyship, leadership, and your Return on Inclusion to driving greater business results.


Why attend the International Men's Day event with
The WIT Network and the IAMCP?
We invite all to join us as we share key business drivers for modern workplace cultures. Whether you are a CEO or an individual contributor, this event will bring to light best practices for inclusion and allyship.

This two-hour event will explore:
What does it mean to be an ally?

Your path to allyship when and how to show up as an ally for others.

Best practices to ensure your Return on Inclusion and build a successful, inclusive environment.

Why are women leaving your company? Learn the top reasons women are leaving and how to prevent it.


Employee and Customer Experience and Engagement are all hot topics for business leaders today. The International Men's Day event is an opportunity to connect, discuss and engage with your peers at all levels.
This is an opportunity to gain valuable knowledge and insights about creating inclusive environments and fostering equality. By attending, you will learn about the experiences and challenges faced by different groups, enabling yourself to become a more empathetic and informed ally.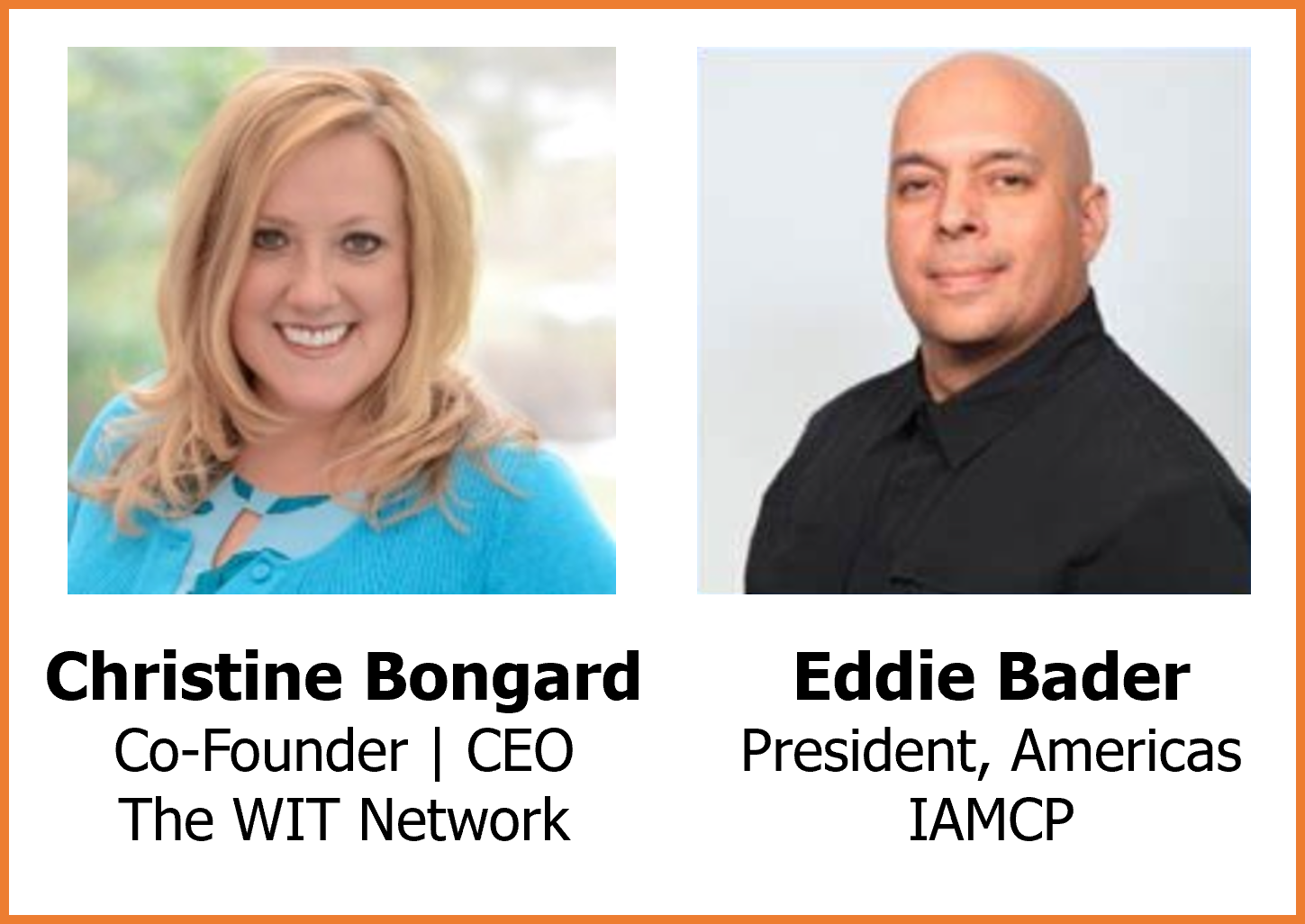 "Our event is a valuable opportunity for individuals, regardless of gender, to deepen their understanding, enhance their skills, and contribute to creating more inclusive and equitable workplaces. We look forward to inviting both members of The WIT Network and IAMCP and guests worldwide to find out how you can turn allyship into a core strategy for your return on inclusivity."


Sessions and Speakers
Welcome and Opening Remarks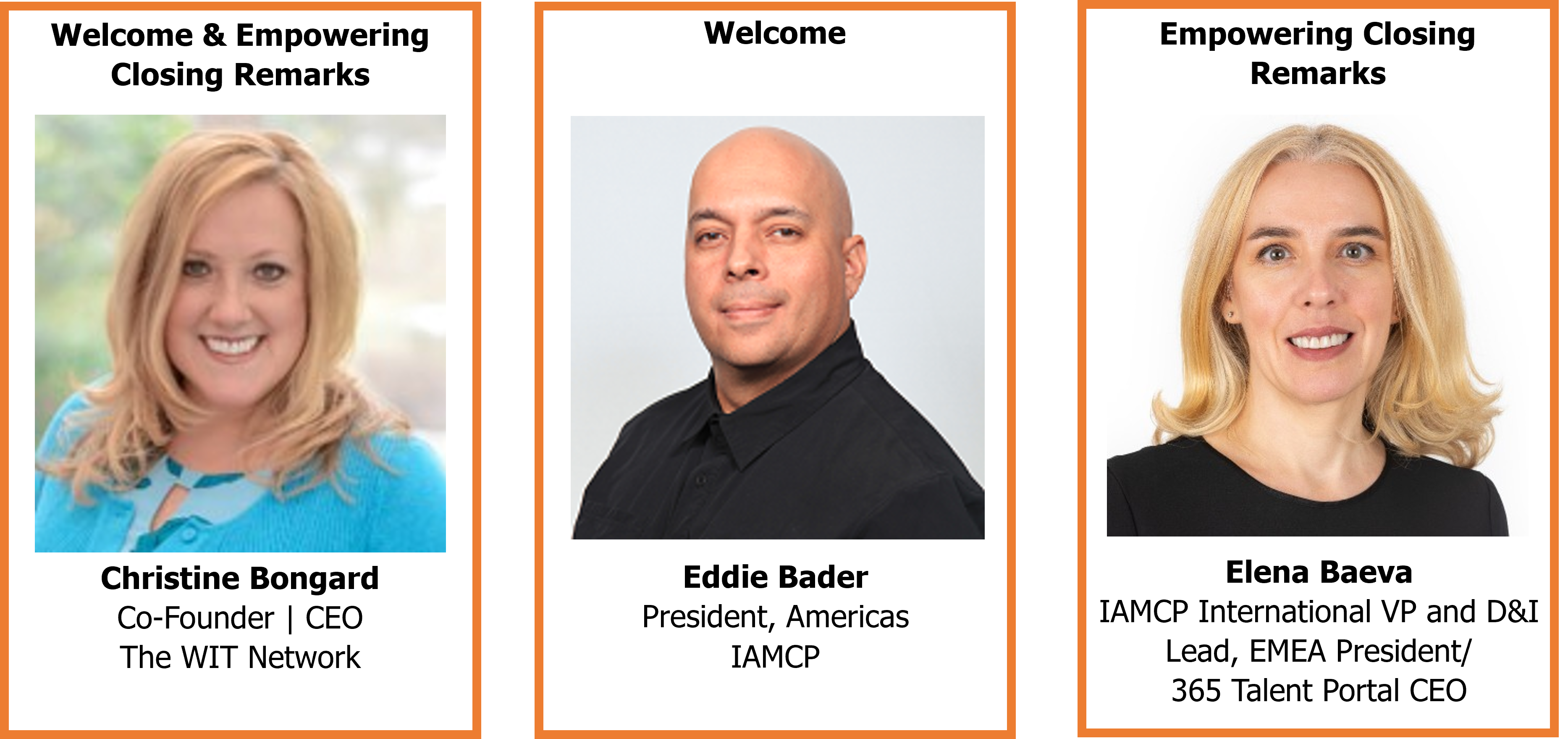 Sponsorship Opportunities
Are you interested in being a sponsor of our inaugural International Men's Day Event. We have sponsorship opportunities to meet any budget as you look to enhance your brand profile of our company. Reach out to women@thewitnetwork.com if you are interested in sponsoring this event.
International Men's Day – November 16, 2023
Why is The WIT Network acknowledging International Men's Day? Because we are an inclusive organization, and we need to ensure that we have more allies at all levels in organizations. As the gender imbalance continues, we must embrace the fact that our male allies are part of the solution. This is our inaugural conference in partnership with the International Association of Microsoft Channel Partners (IAMCP).
Leader Level

Mentor Level

Supporter Level

$5,000

$2,500

$1,000

Unlimited virtual participants





Speaker opportunity (Limited availability)




2 ALLIES Online Training Sponsored Seats





IAMPC Blog and Globally Promoted Email to IAMCP Community





Brand recognition before, during and post conference:

Social media promotion

Logos on both organization's conference landing pages

Logos on conference decks




Up to 100 virtual participants





1 ALLIES Online Training Sponsored Seat





Brand recognition before, during and post conference:

Social media promotion

Logos on both organization's conference landing pages

Logos on conference decks










Up to 50 virtual participants




Brand recognition before, during and post conference including:

Social media promotion

Logos on both organization's conference landing pages

Logos on conference decks