Behind every great volunteer organization is a passionate and committed team -- Here is some information about ours...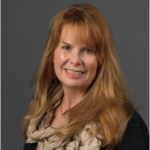 Christine Bongard

President
Gail Mercer- MacKay
Executive Director
Corinne Sharp
Executive Director
Julie Simpson
Executive Director
Jennifer Didier
Executive Director
"This network is about connecting women around the world and making a difference in the gender imbalance in the workplace. I'm here to pave the way for a new tomorrow for the next generation."
"Members, advisors, and advocates have all played a role in my career success - The WIT Network extends support to every woman, everywhere - I am proud to participate and give back."

"The WIT Network provides me with a global community and network like no other. Amazing women offer support, wisdom, and real life experiences to make a difference. It inspires me and gives me a greater purpose within my work-life integration."
"I believe every woman deserves a break and needs a hand sometimes. I promise I will do anything I can to help smooth the way by sharing what I've learned and supporting anyone I can."
"I have an extreme passion to grow our 'Girls in Technology'. They are our future and we need to build this pipeline now."