Remake Your Resume for a New Era
The WIT Network and Dana Manciagli hosted a WIT Academy Workshop
supporting those who are in the job market
It's time to revamp your credentials. Whether job-searching, career-changing, or happily employed, you need an updated, powerful résumé and LinkedIn profile.
The #1 challenge most candidates have is telling their story. Your résumé is where your story begins. What you write are your messages to your future readers, the hiring team, and your network. It also leads to a compelling LinkedIn profile, so you get called by recruiters!
If you don't know how to make your résumé tell your story or what it should include, this 90-minute virtual workshop is for you. You will receive a template to build your new messages and precise guidance to write your new résumé quickly.
During this 60-minute workshop you will:
Learn the anatomy of a résumé and LinkedIn from top to bottom

Understand how technology scans your content and how to compete

Receive multiple tools, including a résumé template and samples (see downloadables below)
In support of so many who are in the job market looking for their next career opportunity, The WIT Network made this WIT Academy Workshop available for both members and guests. If you missed it, you can watch the full session below.
Handouts for Download from the WIT Academy Workshop
** To open each document up in a new web browser window, right click on Download Here by each document and click Open Link in New Tab or Window.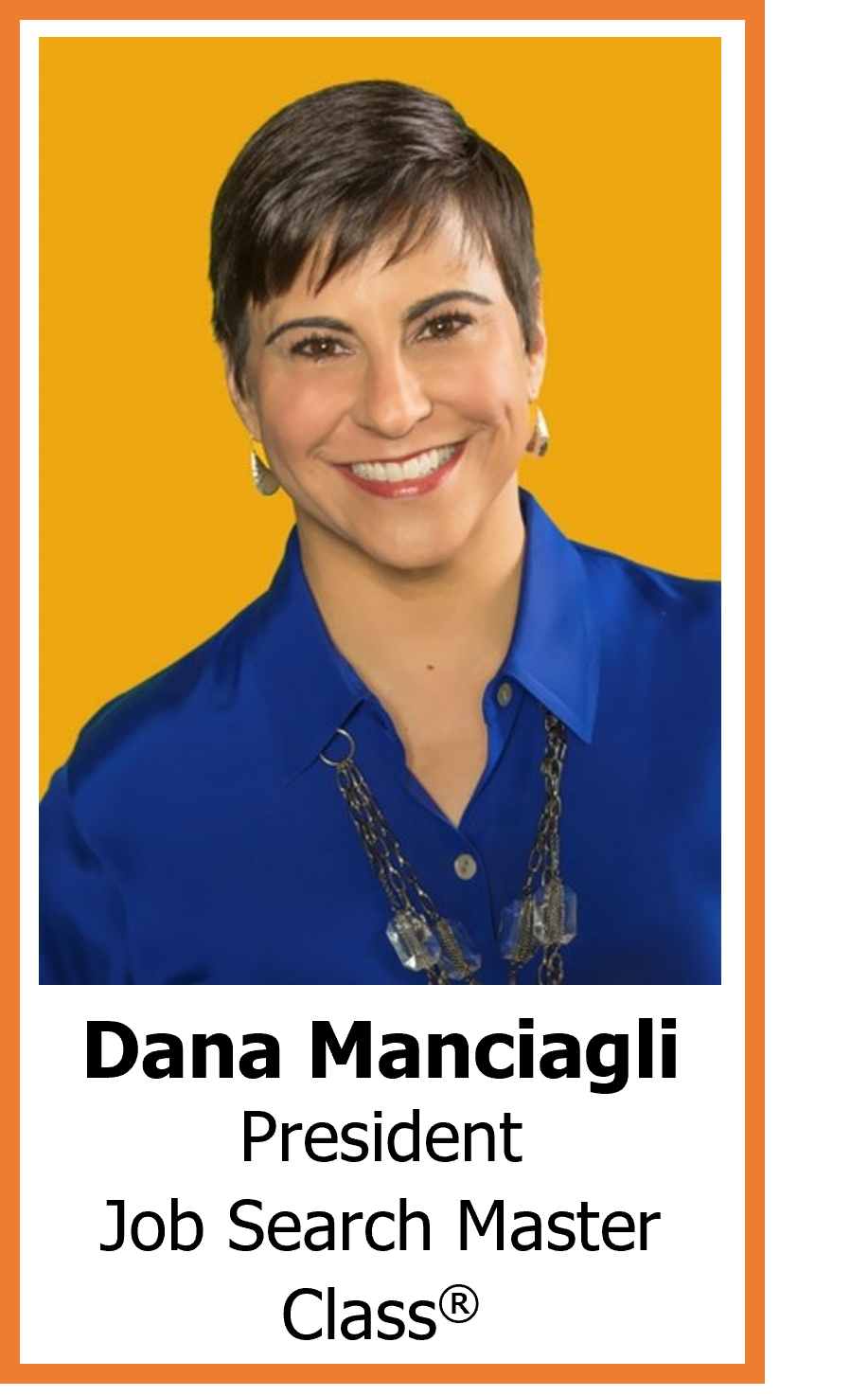 Dana Manciagli, President and Founder - Job Search Master Class

Dana has had a remarkable career in global sales and marketing roles in Fortune 500 corporations. Retired from over a decade's tenure at Microsoft as worldwide sales general manager, Dana previously worked for Kodak as V.P. of worldwide marketing and climbed the corporate career ladder through Sea-Land, Avery Dennison, and IBM. Dana also helped grow a fast-growing technology start-up from the early stage to its IPO and sale.
Dana Manciagli has been a corporate executive for more than 30 years and has leveraged her employee hiring and management experience into author, blogger, keynote speaker, career coach, and global career expert. She is the founder of Job Search Master Class® and author of Cut the Crap™, Get a Job! A New Job Search Process for a New Era.
She has coached, interviewed, and hired thousands of job seekers. As a result, she has developed a proprietary job search and networking process. Her ideas and techniques are proven to be as effective for new college graduates as for senior executives. Dana has assisted thousands over the last five years, proving her innovative end-to-end solution just works.
She is now disrupting the industry with a cloud technology e-learning system designed to accelerate the job search's time and quality. Job Search Master Class®, Job Search Master Class® for Veterans, and Job Search Master Class® for Military Spouses are accessed worldwide by thousands of participants.
Dana was named a top Women of Influence in Seattle. She is also a breast cancer conqueror and received her MBA at the Thunderbird School of Global Management in Arizona.