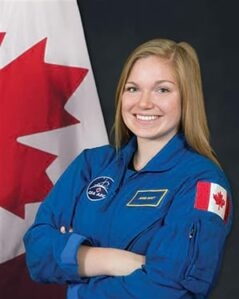 "Fortune favours the brave." —Motto of Dr. Jenni Sidey-Gibbons, Canadian Astronaut
The SHEnovator program was born from the deep desire of the women in the WIT Network to give back to the younger generation and provide incredible opportunities to girls pursuing futures in technology. The first class of Canadian SHEnovators will build leadership skills as Junior Board Members, discover the many different roles available in tech and make industry connections, craft and build an industry voice through engaging experiences with the WIT Network global and local communities, mentoring, and so much more.

The Program:
For girls 14-18 who have an interest in tech and the desire to pursue STEM related education and careers

1 Year Program: At the end of the year the girls become global SHEnovator Alumni

No program cost and free WIT Network membership



SHEnovators launching in Toronto, Ontario, Canada
More cities are getting set to launch around the world. So, don't worry, if you don't see your city listed, we have BIG goals to expand globally and be in several WIT Network communities!
The Process:
Now accepting applications or nominations for our first Canadian group in Toronto, Ontario Canada:
Program Overview:
Regular meet-ups, webinars and access to The WIT Network
Participate in your local group as well as with SHEnovators around the world
Tech company tours, connections, mentorship
Engage with local WIT Network community leaders at our meetings and events, and develop key leadership skills as you pursue your future plans
Participate in our International Women's Day Conference SHEnovator Panel on March 5th in Toronto
Gain the confidence and support to be ambassadors in your community
---
Meet some of the SHEnovators