Sponsored by:

We've Got WIT Webinars
The WIT Network is proud to offer many programs, webinars and events that align to our mission and mandate. Please ensure you check back often as there will be regular updates to our What's Happening at The WIT Network. You will find all events and their registration information here.
Modern Mentorship
Launching Tribute Mentoring App for The WIT Network
Thursday, August 13, 2020
12:00 - 1300 EDT
We've all heard about the importance of mentorship for personal and professional growth. For some, it feels like a daunting task and has them wondering Where do I start? This webinar will tackle the importance of mentorship and how we can incorporate it into our everyday lives.

Topics Include:
What is mentorship and why is it important?
How can I create space for mentorship in my busy schedule?
How can I be a good mentor or mentee?
What is Tributes approach to mentorship and why is it different?
Demo of the Tribute app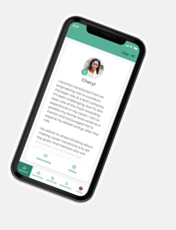 Join Diana Phethean, Product Marketing Manager at Tribute and MBA Candidate at the University of Washington as she walks us through modern mentorship and the Tribute platform.

Ace Your Interview Workshop
Thursday, September 17, 2020
12:00 - 1:30 pm EDT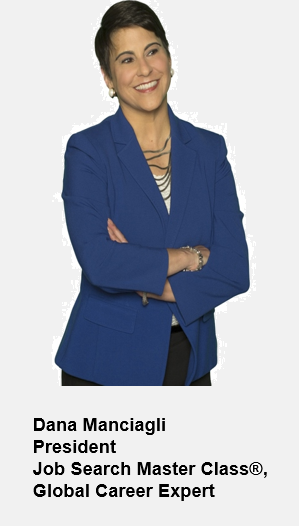 Congratulations! You made it to the interview stage of the hiring process! Now what? Are you going to compete for a new job, internally or externally? Do you get discouraged after interviewing and not getting the offer? Do you have a format for answering the most commonly asked questions? News flash: You need to crush every phone, video, and face-to-face interview before getting an offer.

We promise to make this super actionable, so fasten your seatbelts! Examples of outcomes are:
Interviewing techniques by hiring teams have changed. Erase what you think you know and learn the new techniques. Job seekers say that telling their story is the hardest part of the job search process.
Learn how to tell yours in a relevant and compelling way.
How do you stand out, be concise, and ask compelling questions?

Attend live, get your questions answered, and receive an opportunity to access unlimited video interview roleplay, too!
Join Dana Manciagli, founder of Job Search Master Class®, author of Cut the Crap™, Get a Job!, and a globally-recognized career and networking expert as she showers us with dos and dont's and brand-new techniques. The WIT Network is thrilled to have a strategic affiliation with Job Search Master Class®, where members will receive a special discount on programs. Find out more during the webinar.
It's Your Story. Tell it well.
Thursday, September 10, 2020
12:00 - 1300 EDT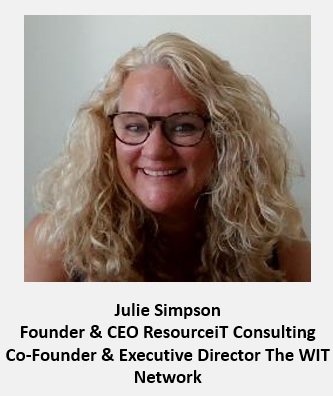 Corporate storytelling is not easy if it was everyone would be doing it brilliantly. When you're keen to attract the best talent to your company or team telling your story in a way that means people listen and remember is one of your most powerful business assets. And, when it comes to telling your own personal story how do you reach the perfect balance? Too formal and you risk coming across as cold and uncaring too humorous or emotional and people may not take you seriously.
Join this lively, interactive webinar and walk away with
Confidence in your ability to build and tell amazing stories that help you help stand out
Ideas for promoting your corporate story to gain competitive edge in the war for great talent
Knowledge for how to achieve true balance between being authentic and professional as you present yourself
Come and join Julie Simpson, Founder and CEO of ResourceiT Consulting as she shares her experience, knowledge and training for how to tell your own amazing story to drive the outcomes you are seeking in todays new virtual world.
Career Lattice vs Career Ladder Better Experiences

Tuesday, September 29, 2020
11:00 am - 12:00 pm EDT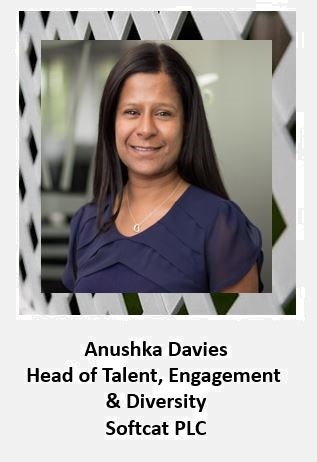 Climb the career ladder, ride the elevator to the top, manage your career trajectory. How many times have you heard these phrases?
Join Anushka Davies for another Weve Got WIT Webinar to learn how to empower and enable your career ownership, how to think flexibly and develop your careers through proactive identification of opportunities' as opposed to only vertical growth thru promotions. If you can imagine your career journey as lattice, you will discover more successful ventures to achieve your live and career goals. During this engaging Q&A discussion, you will discover how to:
Create a growth mindset
Start to own your own career
Commit to new challenges
Anushka Davies, is the Head of Talent, Engagement & Diversity at Softcat plc, where she will discuss how to think more broadly about your career and be open to exploring opportunities to develop new skills that will lead to progression.