6 Ways Your Company Can Improve Working from Home
Six Ways Your Company Can Improve Working from Home for Women
Thank you to Jabra as a Champion Global Corporate Member of The WIT Network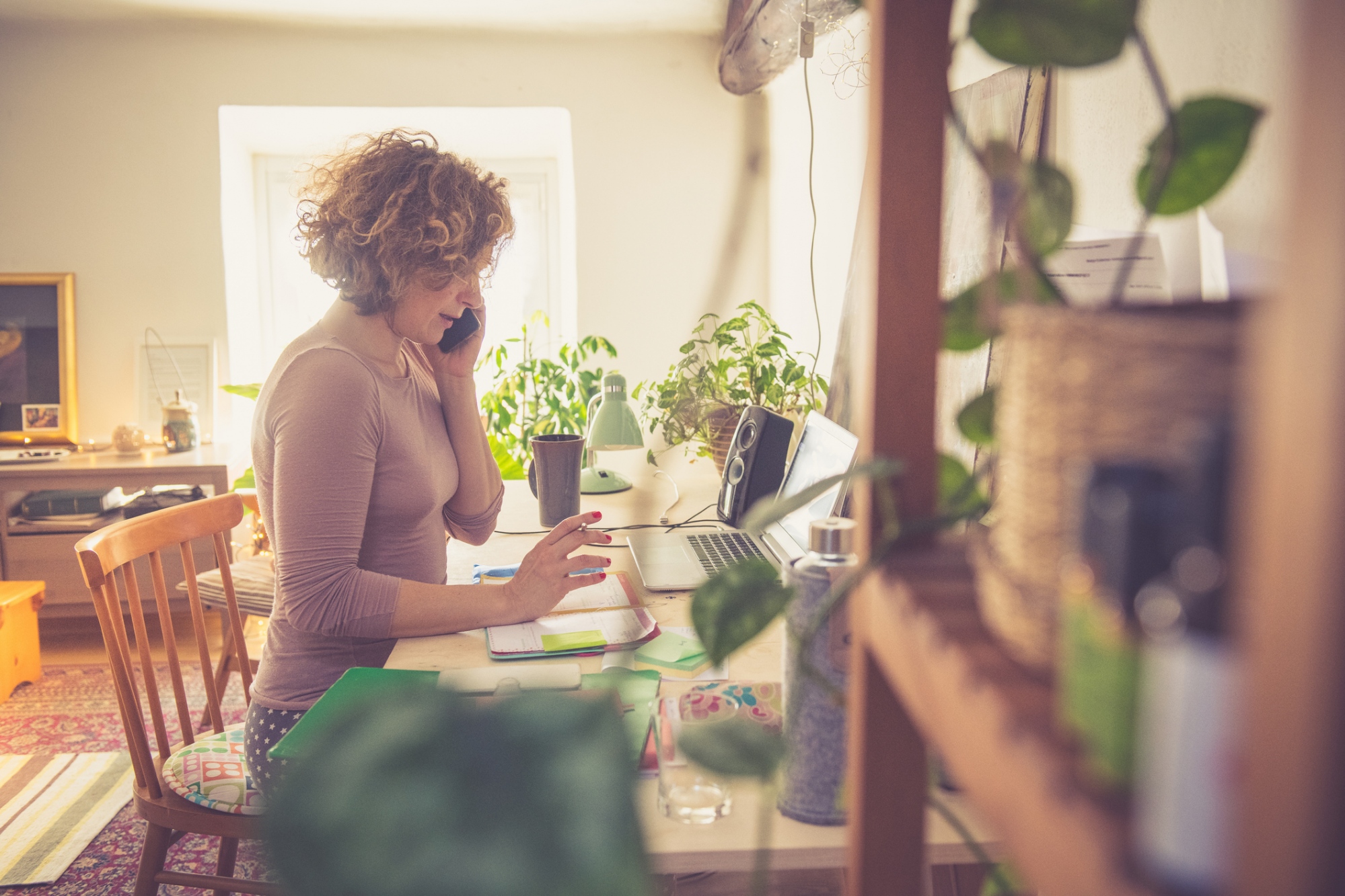 Corporations around the world are facing a potentially devastating reality: women are rapidly leaving the workforce, and the economy will suffer the affects for a long time.
As a result of the dynamic forces caused by the pandemic, one in three women is considering downshifting their careers or leaving the workforce completely. This is an emergency for corporate America. Companies risk losing women in leadership – and future women leaders – and unwinding years of painstaking progress toward gender diversity The choices companies make today will have consequences on gender equality for decades to come. (1)
This isn't just a reality for American companies. The pandemic is global. Companies around the world are facing the same crossroads.
Women and the Work-from-Home Juggling Act
Let's be clear: working from home (WFH) is not the same as working from home during a pandemic.
Recent surveys by LeanIn.org found:
1 in 4 women experiences severe anxiety with physical symptoms like a racing heartbeat. 1 in 10 men says the same.

(2)

more than half of all women are currently struggling with sleep issues
women, especially Black women, are more likely than men to worry that they won't be able to pay for essentials in the next few months

(3)
The burnout that comes from being always on and always worrying is very real.
As wonderful as work-from-home can be – the freedom, non-existent commute, cost-savings, and convenience – the reality is that WFH women, especially during COVID-19, are doing more.
COVID-19 Corporate Crossroads
According to McKinsey Institute's research, the quicker policy makers and organizational leaders push for gender equity, even during the continuing crisis, the bigger the gains for equality and economic growth. They warn that there is also a significant risk to economic output if nothing is done about the gender-regressive shock that has coincided with the pandemic.
There are important choices that policy makers and business leaders need to make to remove barriers for women in the workforce. It's good for gender equality, the economy and society as a whole.
Diversity can also help your company's bottom line. Pulling back on diversity and inclusion initiatives places organizations at a disadvantage by restricting their access to diverse talent, skills, leadership styles, and viewpoints. (4) Studies show that a diverse and inclusive workplace drives customer and employee loyalty, increased worker engagement, and a higher capacity for innovation. (5)
Ideally, you want to keep the female team members you have while attracting new talent. To do this, you need to make the new work reality work for everyone.

Make Change Happen – Now
The time for businesses to rework outdated policies and processes and invest in diversity, equity, and inclusion is now.
Crises are often catalysts for change in society. COVID-19 will undoubtedly act as a turning point, one that offers an opportunity to rework work in a way that disrupts traditional narratives and beliefs into new norms and values that make 'work' work for everyone. (11) The new normal can be a better normal.
For even more ways to encourage and support your remote employees, download this eBook. It shares tips on how employees can succeed in a WFH reality, ideas about how to motivate your remote workforce, and ways to ensure your diversity and inclusion mandate remains impactful during these challenging times.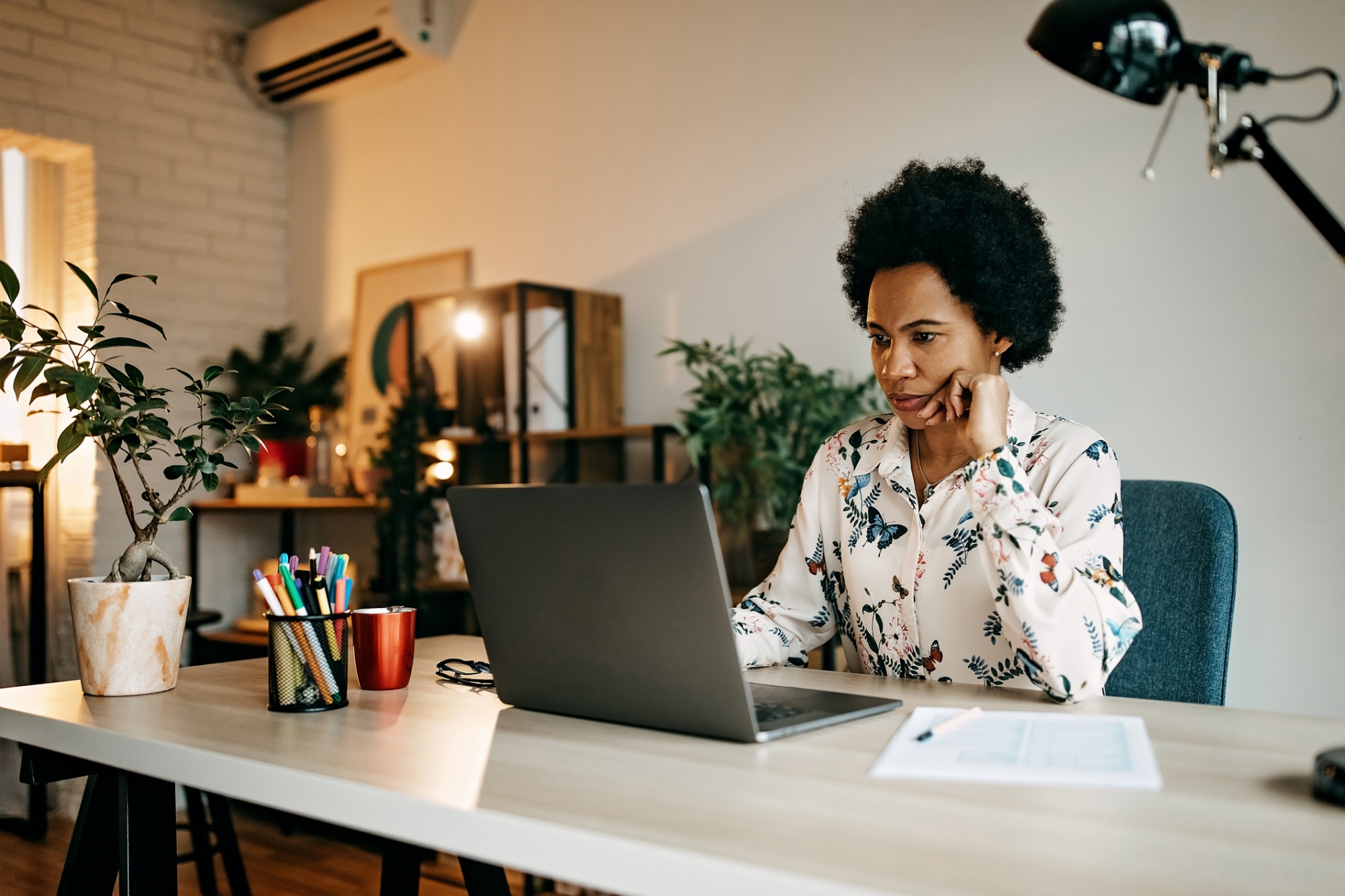 [(1) McKinsey and LeanIn, Women in the Workplace Study 2020. https://wiw-report.s3.amazonaws.com/Women_in_the_Workplace_2020.pdf
(2) LeanIn.org, Women are maxing out and burning out during COVID-19 . https://leanin.org/article/womens-workload-and-burnout
(3) LeanIn.org, Women are maxing out and burning out during COVID-19 . https://leanin.org/article/womens-workload-and-burnout
Randstad, prioritizing gender diversity in the era of COVID-19. https://www.randstad.ca/employers/workplace-insights/women-in-the-workplace/prioritizing-gender-diversity-in-the-era-of-covid-19/
(6) Refinery29, I'm Taking It Minute By Minute Real Women On Adjusting To WFH. https://www.refinery29.com/en-ca/2020/05/9838975/working-from-home-during-coronavirus-women-stories
(7) Harvard Business Review, Why WFH Isn't Necessarily Good for Women. https://hbr.org/2020/07/why-wfh-isnt-necessarily-good-for-women
(8) Harvard Business Review, Why WFH Isn't Necessarily Good for Women. https://hbr.org/2020/07/why-wfh-isnt-necessarily-good-for-women
(9) Harvard Business Review, Why WFH Isn't Necessarily Good for Women. https://hbr.org/2020/07/why-wfh-isnt-necessarily-good-for-women
(10) Global Workplace Analytics, Global Work-from-home Experience Survey Report. https://globalworkplaceanalytics.com/wp-content/uploads/edd/2020/05/Global-Work-from-Home-Experience-Survey-Report-FINAL.pdf
(11) Harvard Business Review, 3 Ways to Advance Gender Equity as We Return to the Office. https://hbr.org/2020/06/3-ways-to-advance-gender-equity-as-we-return-to-the-office