Diversity, Equity and Inclusion Blogs
Diversity, equity and inclusion is top of mind for most businesses. Whether leaders are looking to hire with diversity in mind, ensure that there is a culture of inclusion and offering equity across the organization for pay, promotions and opportunities, The WIT Network welcomes the opportunity to share stories from our members as well as experts in the realm of DEI.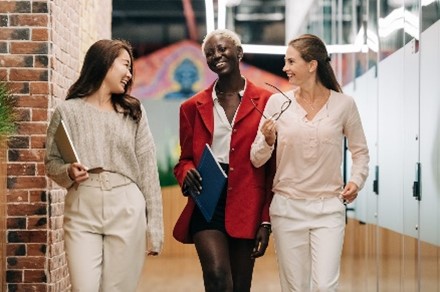 Create an attractive workplace for women

In 2020 and the years to follow, the workforce witnessed a significant exodus of women, with burnout becoming a common occurrence. The concept of the 'double shift,' where women juggle work and domestic responsibilities, transformed into an even more demanding 'double-double shift' during the pandemic. Despite increased awareness during this time, and subsequent rhetoric from companies and leaders about improving support for women, there is still a lot of daylight between what they require and what is on the table.

Consequently, women are actively seeking employers who offer the working conditions, flexibility, and opportunities for advancement they desire. While inclusivity should be reason enough to invest in retaining women, it has been consistently reported that businesses with strong diversity and inclusion practices outperform their competitors in critical areas such as revenue, profit, growth, customer satisfaction, employee retention, innovation, and problem-solving. Forward-thinking organizations are keen to build these attributes.

Building a more inclusive workplace may seem daunting, depending on the starting point. Nevertheless, there are proven approaches that can help retain women and establish a more welcoming environment for everyone.

Read the full blog HERE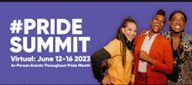 Organizations to know: Lesbians Who Tech

Pride Month is an opportunity for organizations to highlight the strides they've made toward building a more inclusive workplace environment for their LGBTQ2S+ employees. However, there is still significant work to be done to support these workers. Even as LGBTQ2S+ visibility has grown in North America and around the globe, members of the community report feeling vulnerable and isolated in the workplace, according to research by McKinsey.

READ THE FULL STORY HERE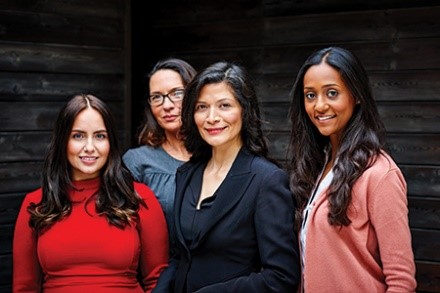 How to drive greater impact through your Employee Resource Group

More than ever before, we are looking to establish a sense of purpose in our work. With this drive comes a deeper desire to be recognized, heard, and valued for our unique contributions. At the same time, heightened awareness around diversity, equity, and inclusion (DEI) has led to the evolution and expansion of Employee Resource Groups (ERGs) within many organizations.
Dating back to the 1970s with the establishment of the Xerox National Black Employees Caucus, ERGs (also known as Affinity Groups or Business Groups) are internal communities of employees within an organization that share an identity.
READ THE FULL STORY HERE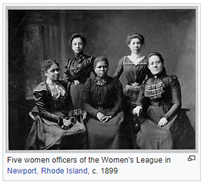 Community – Where Local Meets Global

Historically, the woman's club movement was a social movement that established the idea that women had a moral duty and responsibility to transform public policy. The first wave of the club movement during the progressive era was started by white, middle-class, Protestant women, and a second phase was led by African-American women.[1] Today, we are still fighting for women's rights on so many levels.
In 2021, The WIT Network started building communities around the globe passionately run by women in their local cities to support and create connections with others. The word community versus chapter or club was purposeful as our vision is to create a feeling and sense of belonging for all members and guests who participate in our many local and global engagements.
READ THE FULL STORY HERE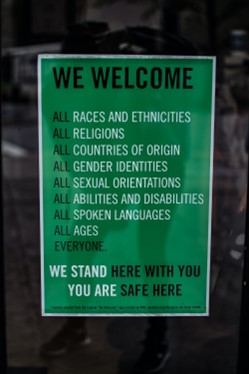 Get DEI buy-in not backlash

You want to create positive change. You don't want your well-intentioned DEI efforts to receive backlash. Inaction and negative responses to DEI initiatives often occur when perceived solutions miss their mark, often focusing on supporting individuals or groups instead of addressing systemic issues that are contributing to inequalities and imbalances.
DEI practitioner, Lily Zheng describes DEI backlash as strong adverse reactions from individuals and groups that undermine or compromise the positive outcomes DEI initiatives try to create. And we aren't just talking about backlash from people who directly benefit from maintaining the status quo. Backlash can come from anyone, including marginalized community members who feel further isolated or targeted by ineffective DEI efforts.
READ THE FULL STORY HERE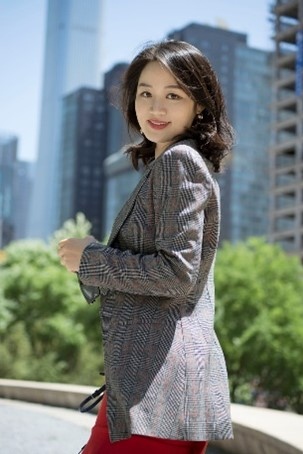 Get more diversity into management—here's how

Reality check: Per Institutional Shareholder Services, women comprise only 27% of S&P 500 board seats and 19% of mid- and small-cap company board seats, while BIPOC hold only 10% of directorships among Russell 300 companies. Women hold only 7% and ethnically diverse executives only 9% of CEO positions among Fortune 500 companies. Despite many companies explicitly stating an interest in recruiting new directors from these groups, gains have been modest for females and almost nonexistent for racially diverse candidates.[i]
These are staggering statistics considering almost every Fortune 100 and 500 company has diversity mandates, demonstrates effort, and has woven DEI language into their value statements.
Sadly, despite corporate desire and their evident efforts, there has still not been tangible progress made in growing the prevalence of diverse executives in corporate leadership positions.
READ THE FULL STORY HERE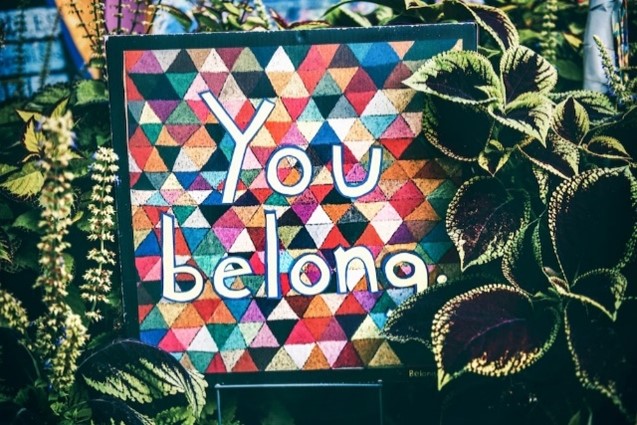 Taking a values-based approach to DEIB
It is the best of times; it is the worst of times, when it comes to diversity, equity, and inclusion, says Anselm A. Beach, deputy assistant secretary of the United States Army's Equity and Inclusion Agency. It's the best of times because more DEIB (diversity, equity, inclusion, and belonging)
conversations are occurring, and more attention is being paid to the issues that surround these initiatives. It is the worst of times because if conversations aren't in the correct context or they don't come from an authentic place it can lead to upset, anxiety, misunderstanding and frustration.
READ THE FULL STORY HERE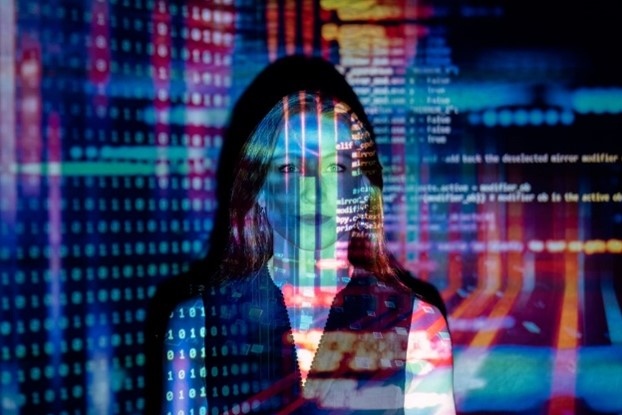 Draw in diversity by changing the interview process and coding test – here's how
The biggest impediment to attracting and hiring female software engineers (and other diverse candidates) is the interview process and coding test. Change this process, and you'll start to change the industry.
The traditional engineering code test and interview process is extremely stressful, unnecessarily complex, fraught with implicit bias, and favors people who are good at testing and talking. We offer ways to make the process better based on women's experiences inside the industry.
READ THE FULL STORY HERE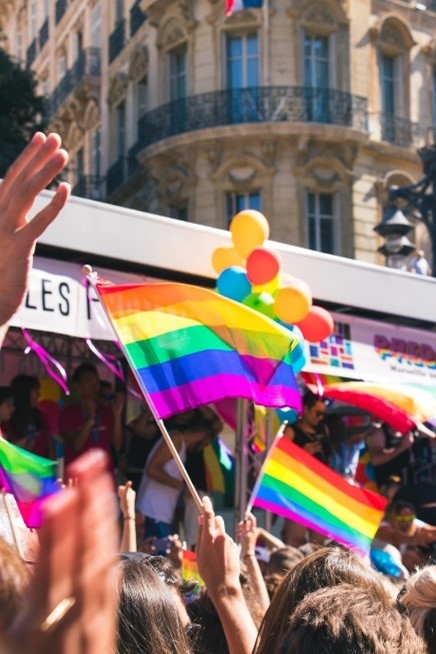 Building an LGBTQ+ inclusive workplace
(or 10 ways to fly the Pride flag year-round)
From Alan Turing to Megan Smith, former chief technology officer of the United States, and beyond, LGBTQ+ technologists have made vast strides in helping drive the technology industry forward. A few years ago, data suggested that, in major tech hubs such as San Francisco and Seattle, the LGBTQI+ population is 2-3 times that of the national average. Research shows that diverse leadership makes companies more innovative (critical in tech) and can deliver higher revenues.
Academic estimates have found that 5.1% of U.S. women identify as LGBTQ+ as do 3.9% of U.S. men. Their representation in corporate America, however, is much lower than these levels.[i] Despite visible corporate support (such as sponsoring Pride events), today's workplaces are largely falling short of full inclusion. According to McKinsey's Women in the Workplace research, LGBTQ+ women are more underrepresented than women generally in America's largest corporations. Just four openly LGBTQ+ CEOs head these corporations, only one of whom is female and none of whom is trans.[ii]

READ THE FULL STORY HERE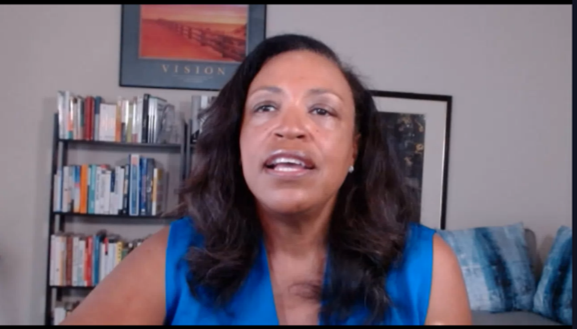 Death by 1000 papercuts: How to recognize microaggressions and what we can do about them
A few of the speakers at The WIT Network International Women's Day Conference brought up microaggression as a critical challenge we are still working to overcome in workplaces. We seem, in general, to be getting better with diminishing macro-aggressions—the loud, outward actions of inequity. Likely because they are easier to recognize and name. However, microaggressions are still affecting corporate cultures and our ability to build truly diverse, equitable teams where individuals feel included: that they belong.
What are microaggressions?
According to Dr. Derald Wing Sue, microaggressions are the everyday verbal, nonverbal, and environmental slights, snubs, or insults, whether intentional or unintentional, which communicate hostile, derogatory, or negative messages to target persons based solely upon their marginalized group membership. (Microaggressions in Everyday Life: Race, Gender, and Sexual Orientation, 2010).
READ THE FULL STORY HERE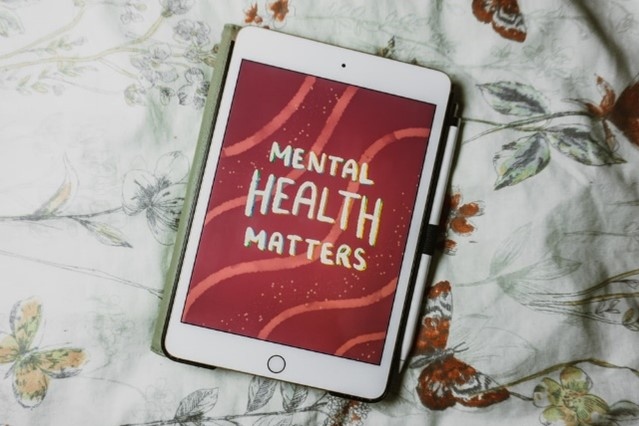 Mental health impact on your DEI strategy
Women working in male-dominated industries, such as technology, often have similar stories of inappropriate comments made, times when they felt they had donned a cloak of invisibility, and situations that left them questioning their abilities, self-worth, and value to their company. These feelings coalesce into a sense of not belonging.
When someone feels like they don't belong, it can trigger fight-flight-freeze (FFF) mechanisms that cause stress, inhibiting active participation or contribution. Additionally, this FFF response can cause depression, anxiety, and other mental health concerns, especially if the instigating incident occurs repeatedly. "Stress and anxiety are already high in STEM fields, particularly in things such as med school, without the added pressure of being a "minority" in one of these fields."[i]
READ THE FULL STORY HERE