At The WIT Network, there is so much for you to engage in. We can't wait to see you!
Scroll down for details and registration links
The WIT Network is proud to offer both global and local programs and events for our members. We have our signature programs and events, and an exciting new series of workshops. Check back here regularly as this page is updated often.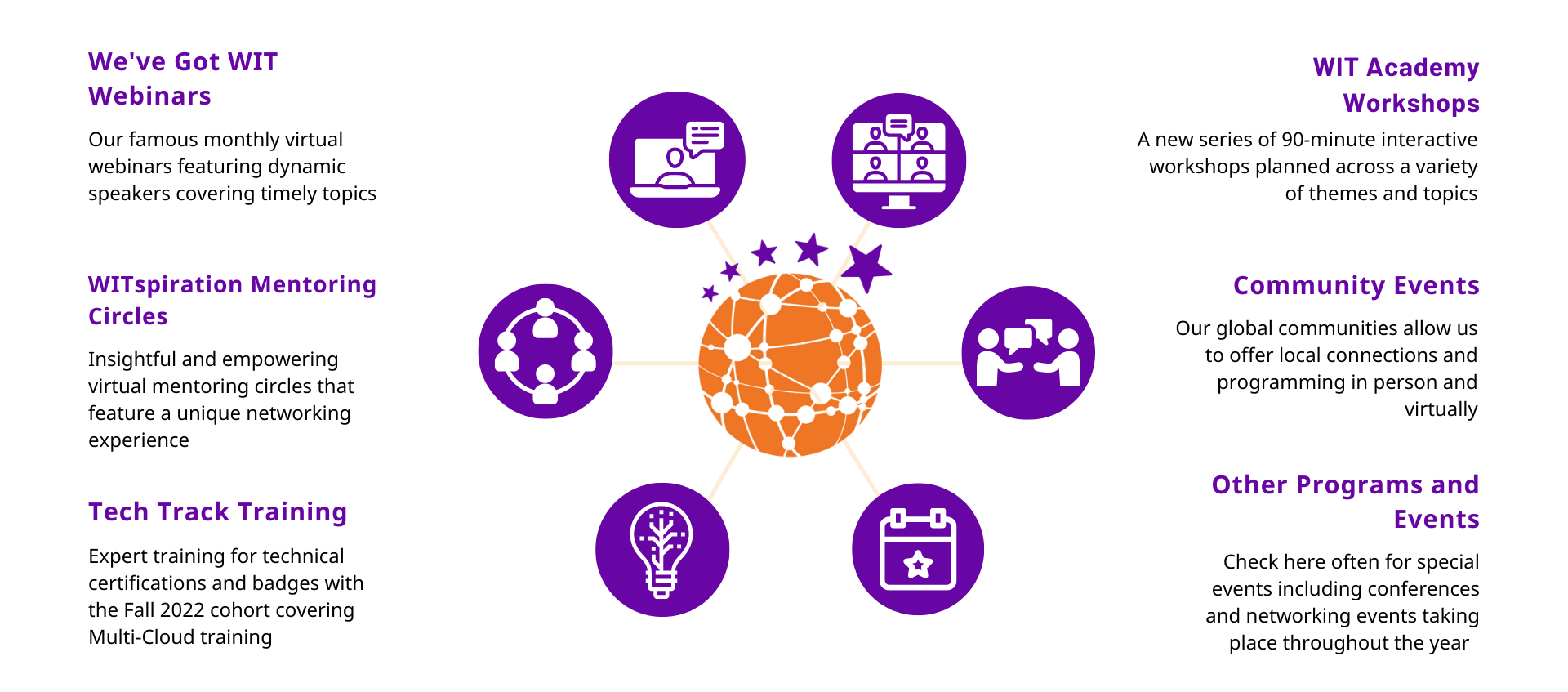 IMPORTANT NOTE: OUR EVENT REGISTRATION PLATFORM IS LISTED IN EASTERN TIME ONLY
Please check the local time zone in the event description. The event registration will show up correctly in your calendar.


Join us for an engaging and inspiring workshop to learn how you can unlock the p...
Wednesday, October 25, 2023
12:00 PM - 1:30 PM EST

Join our co-founder and CEO of The WIT Network for this educational workshop on ...
Thursday, November 02, 2023
12:00 PM - 1:30 PM EST

Join us for a dynamic workshop designed exclusively for women in technology! In ...
Tuesday, November 14, 2023
12:00 PM - 1:30 PM EST