At The WIT Network, there is so much for you to engage in. We can't wait to see you!
Scroll down for details and registration links
The WIT Network is proud to offer both global and local programs and events for our members. We have our signature programs and events, and an exciting new series of workshops. Check back here regularly as this page is updated often.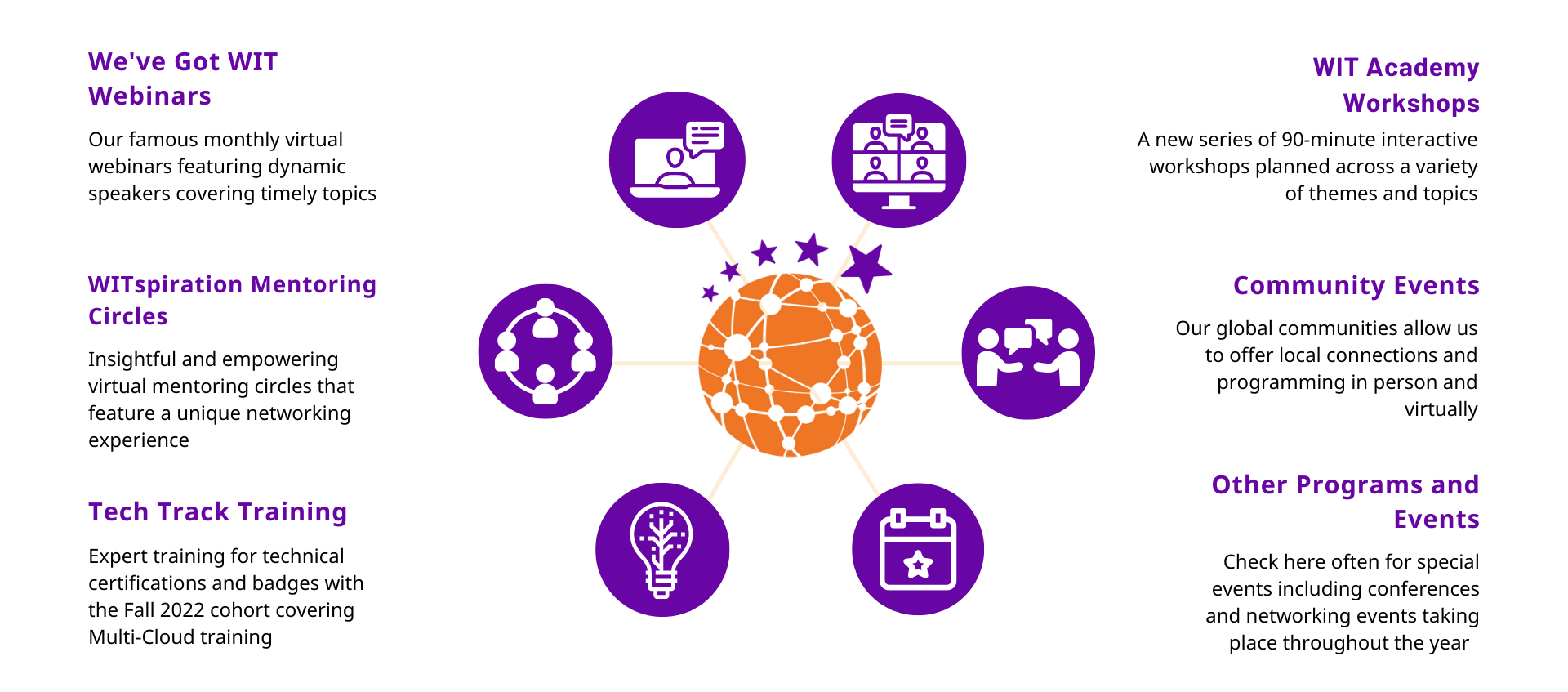 IMPORTANT NOTE: OUR EVENT REGISTRATION PLATFORM IS LISTED IN EASTERN TIME ONLY
Please check the local time zone in the event description. The event registration will show up correctly in your calendar.


Do you feel rushed in the morning? Are you exhausted by the time you start work...
Tuesday, January 10, 2023
11:00 AM - 12:30 PM EST

In order to be heard, valued, and respected so we can have the impact we want an...
Thursday, January 19, 2023
12:00 PM - 1:30 PM EST

Teams that Laugh Together, Learn Together ​ The use of humor can...
Tuesday, January 24, 2023
12:00 PM - 1:30 PM EST




The Community Leaders of our Florida Community are excited to invite you to thei...
Thursday, January 26, 2023
12:00 PM - 1:00 PM EST

In-Person Event Join us for our first Arizona Community Event - Building a Comm...
Friday, February 03, 2023
7:00 PM - 9:00 PM EST