Blog: Chasing happiness with Karen Chastain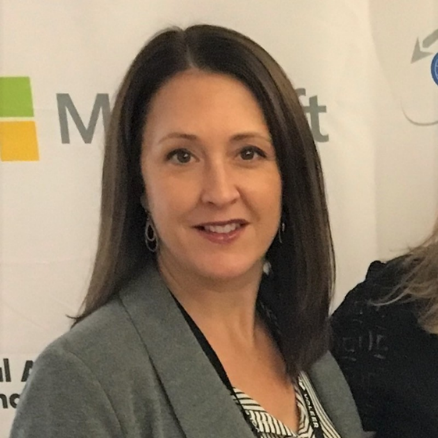 I believe in following your happiness. My career to-date has been both satisfying and rewarding – I have learned and grown a lot. You can't fully invest yourself in a job, or a company, where you don't feel engaged, appreciated, and above all happy.
I was first introduced to the tech industry through my mom who owned her own business, a software consultancy. I learned my work ethic through her and embody that today. However, I didn't foresee myself in the technology industry.
Without a clear vision of what I wanted to do in life, I went into the Business Administration program at San Diego State University. I received a great education and participated in both a sorority and the Greek honor society. When I graduated with a BA in Marketing, the natural path was to join a tech company, and I've been in the industry ever since.
Now I realize that the tech industry isn't just what you think it is. I am not a techie and you do not have to be either – but I do enjoy learning about how the Optimizely platform helps our customers. My advice to anyone starting out is to be open minded and try out different roles to see what fits you. For example, I love working with people and building relationships. I have always worked with partners, which has been really rewarding. Now, my partners are the employees at Optimizely.
Currently, I am the Global VP of Product Operations at Optimizely, a leading digital experience platform (DXP), where we equip teams with the tools and insights they need to create and optimize their digital platform.
In my role, I enable the product team to operate more efficiently through improved collaboration, communication, and processes. I also manage and execute strategic initiatives and measure the success of the team. I love helping my teammates get things done faster and easier, creating new processes, and better executing on our goals. That requires listening to and respecting each other. Diverse perspectives help to strengthen how we innovate and creatively solve problems.
I started engaging with WIT before it was The WIT Network. I went to the first women's lunch at Microsoft's partner conference and have been involved ever since. I have volunteered by running several events, including the Microsoft women's lunch, and am now the West community lead. So, The WIT Network is extremely near and dear to my heart.
Throughout the years, it has been another community for me to belong to, given me wonderful friendships, and provided me with resources to help me in my personal and professional life. The community has helped support and motivate me to pursue my happiness, and I'm sure the members will encourage you to do the same.