BLOG: Eleven tips to help you spring forward
Eleven tips to help you spring forward into possibility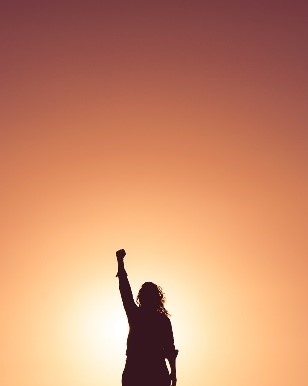 There is an opportunity for us to renew ourselves. There's an opportunity for us to leave the past behind and present something different for the future.
– Jay Weatherill, Former Premier of South Australia
We've all had many sleepless nights, probably even more than usual over the past two years. Nights spent worrying about family, friends, finances, and work. I've spent many nights tossing and turning, worrying over something that happened in the past. I've fretted over past choices and actions, so focused on them that I've let them dictate my future. I'm sure
many of our community members have been there at some point—that I am not alone.
It may be worries over something small, like making a horrendous first impression, or saying something you wish you hadn't, to something big, like shutting down a division or business or letting a trusted team member go. Dwelling on negative experiences is painful. When we hold on to that discomfort, we are unable to move on to something more positive.

We can't move toward our goals when we drag the weight of the past with us. It just takes too much energy that we should be focusing elsewhere—like on our dreams.

The following are eleven tips on how to leave the past behind, taken from a recent WITspiration Mentoring Circle:
Consciously decide to put the past behind you and accept it. You can't change it. You may as well come to terms with that fact and move on. But that is a conscious choice that you need to make. Actively choose to learn from whatever it was and then close the door. As author Jodi Picoult says: You can't look back – you just have to put the past behind you and find something better in your future.
Take complete responsibility for yourself and for what you can control. Be accountable for your part, but also be realistic about what was out of your control.
Focus on the present. Don't dwell in the past or spend too much time dreaming of the future. Find contentment and joy in where you are. Reliving the past can cause you to be consumed with negativity. Instead, keep yourself active and appreciate the moment.
Make a plan for your immediate future. Set a goal. Map a realistic strategy that can get you to it.

Disconnect for a while. Give yourself time to think about what's next. Take a long enough pause that you have time to truly reflect.

Gather your strengths. Meditate, breathe, focus on your capabilities, and practice gratitude for all that you have, your strengths, and experiences.

Think about the people around you. Who brings you down? Who brings you joy? Feel free to set healthy boundaries around the former.

Forgive yourself and others. Stop pointing fingers; blaming others prevents you from going forward, and it doesn't accomplish much except for making your fingers tired. Dr. Wayne Dyer states, Forgiving others is essential for spiritual growth. Know that you did the best you could under those circumstances or in that place and time. And know that you are still doing the best that you can do.

Make new memories. Each day is a new beginning with vast potential. Go out there and do something extraordinary with people who make you happy.

Try something new. Challenge yourself, but also give yourself grace in the process. Deborah Day, in BE HAPPY NOW! says, Renewal requires opening yourself up to new ways of thinking and feeling.

Learn lessons from the past. Learn, but don't linger. Look at the situation from a purely factual standpoint and confront what really happened. Look at your emotional response, perhaps through journaling. Look at how what transpired can empower you. Then, take those lessons into the future.
Speaking of learning from the past: For more on the power of meditation, positive thinking, identifying and addressing emotional trauma, setting boundaries, and establishing realistic goals, check out The WIT Network on-demand webinar library.