Blog: HER Story Alison Houston
HER Story
Removing the roadblocks and achieving your dreams with Alison Houston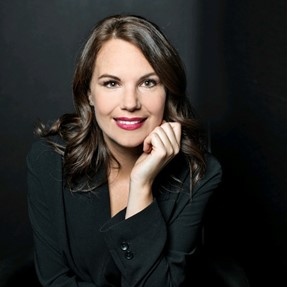 A chance meeting at The WIT Network International Women's Day Conference 2020 transformed my life. One of the speakers encouraged the participants to establish a 90-day goal and find an accountability buddy to help them achieve it.
I was fortunate to sit next to a few women that I'd never met. One of those women, Koreen Ott, became my accountability partner. We chose to commit ourselves to this challenge. She supported my dream of starting my own coaching business while I supported her transition into the technology industry. It was truly a gift to meet her. I am so grateful for being at the conference that day and experiencing the power of women supporting women in such a beautiful way.
Opening my window of opportunity
Within that 90-day window, I started my own business IYA Flow and am now a personal and professional lifestyle coach specializing in the flow state to produce incredible results and help clients achieve a high-performance lifestyle. I support people to spend more time doing the things that they love, the things that inspire them – while at the same time accomplishing more. Helping clients remove the roadblocks keeping them from living their dreams is the ultimate reward.
My whole life, I've been curious about personal development and the different strategies that help people achieve their best. I've been a coach at different stages of my life, having coached soccer and figure skating in my teenage years, and then later managing and coaching business teams in the professional arena. I've volunteered for Junior Achievement and Future Possibilities supporting kids and enabling them to reach their goals and contribute to their communities.
The meshing of personal development and technology
I've also always been interested in how technology can enhance almost every area of life. My first direct role in technology was at Q9 Networks data centre and then, more recently, in cyber security. My experiences brought to light the vast areas in which technology is used as a critical piece of infrastructure in our lives, and how it can also strengthen our personal development.
My first mentor was a college professor who gave me a glimpse of the power of mentorship. She encouraged me always to be learning and challenged me to look within and see my greatness. She was ahead of her time, focusing on what technology would bring for the future of my career. I was in the human resources stream, and this professor was an advocate of using new systems and data to support human resources and ultimately help companies thrive by leveraging their human potential.
Fast forward, and I had the pleasure of working with Priscilla Petgrave at ISA. Priscilla welcomed me into the organization, supported my personal growth in technology by sharing her insights and experiences, helping me understand cyber security products and services, client relationships, sales, life, and how to use my voice to advocate for change effectively.
Priscilla phoned me every day when COVID-19 spread, and the lockdowns started. She was a lifeline for me while I was living alone. We spoke of ways to move in a positive direction together and continue learning and growing during an evolving time in history. By sharing her experiences with me, I learned to trust that all occasions offer significant growth opportunities.
Working in tech and hearing the experiences of other women in the tech industry highlighted for me how great a need there is for us to come together. We need to speak about both the challenges and opportunities, find ways to develop the confidence to move upwards in our careers, gain a stronger voice in innovation, and lead teams.
Women in tech need to build motivation intrinsically, to move past self-limiting barriers and further our growth.
Lifting each other up
That's why communities such as The WIT Network are such critical support systems. The WIT Network has been a welcoming community that has supported me and helped me feel valued and heard. It's provided a great opportunity to meet women worldwide, in various roles and backgrounds, who all share a love for themselves, technology, and personal and professional growth. Through this organization, I have grown, met many new friends, learned much more about technology, and supported other women. I've enjoyed celebrating our individuality and how we can rise together in a dynamic industry.
For all women, especially those of you just starting your careers, I hope that you take the time to get to know yourself. Come to identify and understand what you value and what your true passions are. This knowledge can help you recognize your greater purpose, one that leverages your strengths, so that you can move confidently in the direction of your dreams. You are worth it!