Blog: Mental Health Impact on your DEI strategy
Mental health impact on your DEI strategy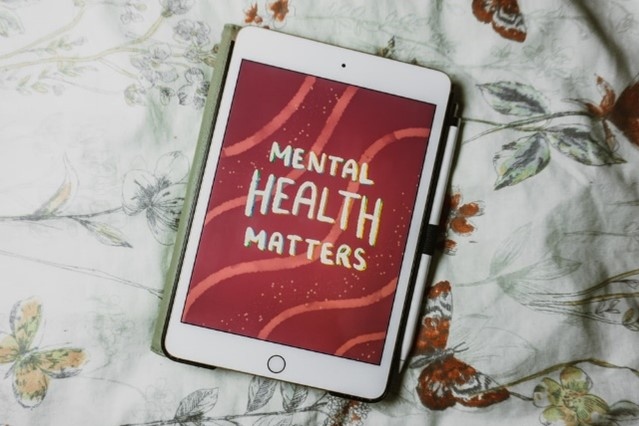 Women working in male-dominated industries, such as technology, often have similar stories of inappropriate comments made, times when they felt they had donned a cloak of invisibility, and situations that left them questioning their abilities, self-worth, and value to their company. These feelings coalesce into a sense of not belonging.
When someone feels like they don't belong, it can trigger fight-flight-freeze (FFF) mechanisms that cause stress, inhibiting active participation or contribution. Additionally, this FFF response can cause depression, anxiety, and other mental health concerns, especially if the instigating incident occurs repeatedly. "Stress and anxiety are already high in STEM fields, particularly in things such as med school, without the added pressure of being a "minority" in one of these fields."
[i]
A study from Simon Fraser University in Canada showed that women working in STEM fields are more likely to suffer from depression than their male counterparts.
7.2% of women in life-physical-social sciences reported at least one bout of depression in the year the study was performed versus 2.3% of men

11.1% of women reported depression in engineering-architecture-surveying versus 3.3% of men

10.4% of women in mathematics and computer science reported depression versus 4.6% of men

[ii]
Imagine the creative and business contributions these women could be making if they were free to put their energy toward innovation instead of combatting continuously high (and unnecessary) stress levels.
Creating a safe workplace where every employee feels a sense of value and belonging is critical for your employee's mental health, your DEI mandate, and the bottom line.
Mental health and the employee experience
To bring their best selves to work, employees expect (and need) mentally healthy work environments. Ninety-one percent of the workforce believes that a company's culture should support mental health.[iii] It's not sufficient to provide employees with a meditation app or treat them to a monthly yoga session—even four-day work weeks aren't enough. Mentally healthy workplaces require a substantial change in the culture of the organization.
A survey examining how employees experience mental health challenges found that millennials and Gen Zs and LGBTQ2S+, Black, and Latinx respondents were all significantly more likely to experience mental health symptoms. These demographic groups were also more likely to leave roles due to or for their mental health. Fifty-four percent of all respondents said that mental health is a DEI issue.[iv]
Mental health and DEI are intrinsically connected. When one feels a sense of belonging, one has lower levels of stress and less chance of developing anxiety and depression. As Brené Brown writes, love and belonging are irreducible needs for all people. In the absence of love and belonging, there is always suffering.[v]
Mental health challenges don't happen in isolation
Employees don't experience mental health challenges in isolation. Employers play a role, too—both good and bad.[vi] The type and amount of work, communication practices, a lack of workplace connection or support, a lack of respect for work-life balance, and feeling devalued negatively impact the employee experience.
84% of survey respondents reported at least one workplace factor that negatively impacted their mental health
Younger workers and members of underrepresented groups were affected even more severely

Across all survey respondents, the most common factor was emotionally draining work (which includes overwhelming, stressful, and tedious workloads)

[vii]
Three meaningful ways to support employee's mental health and your DEI mandate
Here are three ways to put mental health at the center of your DEI strategy to drive real change across your organization.
#1 Destigmatize mental health from the top down
Mental health is not just relegated to human resources anymore. It must be designated as an organizational priority with built-in accountability mechanisms.
Company leadership must serve as allies, sharing their own experiences, struggles, and practices to foster an environment of sincerity and open communication. Fear and shame often derail the best-laid plans for supporting mental health. A top-down, honest approach to mental health enables the stigma-free culture that must exist to make progress.
#2 Invest in DEI with a focus on intersectionality
Garen Staglin, Chairman of One Mind at Work, states, Employees from diverse backgrounds can face lack of representation, microaggressions, unconscious bias, and other stressors that impact their mental health and psychological safety at work.
As a result, initiatives that support diversity, inclusion, and belonging can also support mental health – and vice versa. As employers deepen their focus on D&I and racial justice, they should ensure employees from diverse backgrounds have the mental health support they need, from employee resource groups to counseling services to mental health screening tools. This can be an essential element of effective D&I strategy and investment.[viii]
Research has shown that creating safe spaces where employees can have open discussions around challenging topics and establishing a community with people facing similar or relatable circumstances is part of building mentally healthy corporate cultures. Peer listening and employee resource groups (ERGs) are excellent ways to address mental health challenges in more intimate and informal small group settings. Still, these communities require the company's financial, energy, and time commitment.
#3 Approach your DEI strategy the right way
To create or build out your DEI strategy correctly, you need to evaluate if psychological safety is being considered in the strategy itself and its execution and that your approach contributes to positive mental health for all employees.
For example, DEI strategies often focus on improving the work experience for People of Color (POC). Yet, the work of planning and executing these strategies regularly fall on the shoulders of employees of color.
Change is good. Forcing the already marginalized employees to drive that change is unfair and can lead to increased levels of stress and enhanced feelings of not belonging. Instead, make the planning and pursuit of your DEI strategy a collaborative and cross-company initiative. Everybody has a role and a responsibility to make your corporate culture inclusive.
The WIT Network has the resources to help you build and enhance your corporate DEI strategy. Speak with us to learn how an unlimited corporate membership can support the cultural shifts you need to benefit the mental health of all employees—with as little stress on you as possible. Reach out to
women@thewitnetwork
.