We are delighted to share stories, articles and announcements from the tech industry and our HERstory Series celebrating incredible women. The WIT Network recognizes our many corporate partners and members who align with our mission and mandate of supporting women's career journeys and aspirations. If you would like to be a guest editor or nominate a fabulous woman or man to be profiled, just reach out to women@thewitnetwork.com.

When a company joins The WIT Network whether it be with 15 people or open to their whole company, we like to tell the world about it. We regularly share articles and updates from our corporate members who are leading the way with intention and focus on Diversity, Equity and Inclusion. Check out the companies stories from some of these amazing organizations.
NEW MEMBER Profile
Rubrik Extends Commitment to Progress with The WIT Network
Continuing their support of The WIT Network community, Rubrik has joined our team of corporate sponsors.
An organization striving for employee inclusion
Rubrik's vision is to build and sustain a diverse, equitable, and inclusive organization where employees are growing, developing, and actively contributing to Rubrik's and their own success by bringing their best, most authentic selves to work every day.

Sharing the stories of women around the globe inspires others to rise up themselves and others. Here are a few of The WIT Network interviews, articles and blogs celebrating women in our communities. If you would like to be profiled, please reach out to our Editor HERE.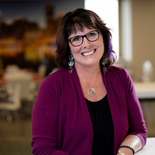 Sr. Manager Sales Development & Customer Success


Microsoft is a Founding Partner of The WIT Network and we are grateful for their support since the inception of our global organization. If you are a Microsoft Partner, then this is your one-stop shop for relevant Microsoft news.
2021 priorities and opportunities for the Microsoft Partner Network
Microsoft partners delivered innovative solutions in response to last year's challenges. Learn the four priority areas Microsoft has identified to help carry forward this momentum and position yourself for success.
Connect customers to insights with Analytics on Microsoft Azure advanced specialization
Adoption of Microsoft Azure has continued to increase rapidly, amplified by the widespread move to remote work. Microsoft partners with a Gold Cloud Platform competency can earn the new Analytics on Microsoft Azure advanced specialization to highlight their strong capabilities and differentiate themselves in the marketplace. Find out more about the value of earning this advanced specialization.
Microsoft is committed to the growing nonprofit industry
With its partners, Microsoft helps nonprofit organizations address pressing, global issues. Find out how you can empower nonprofits and drive social impact while expanding your cloud business.
Learn more >
New ways to differentiate your Microsoft Business Applications practice
Microsoft is now offering a new competency option and two new advanced specializations that partners can earn to highlight their capabilities around their Business Applications practice: the Small and Midmarket Cloud Solutions competency Cloud Business Applications SMB option, the Small and Midsize Business Management advanced specialization, and the Low Code Application Development advanced specialization. These help customers identify partners with the expertise to meet their needs. Read more about how you can attain competencies or earn these advanced specializations.
#BuildFor2030: Feature your solution built for impact
The #BuildFor2030 campaign is relaunching for 2021, giving Microsoft partners a way to showcase their solutions built for impact. With International Women's Day marking the beginning of the campaign, Microsoft is searching for women-led businesses to nominate their solution or service to be featured in March.
Stories of impact: Microsoft partner Skillspire empowers access with digital skilling
Watch Skillspire's story of enabling digital skilling for diverse and under-represented communities and learn how you can share your own story of impact.