HER Story: Tosha Desai's road to CTO
HER Story: Tosha Desai's road to CTO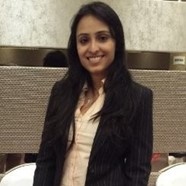 I recently became chief technology officer (CTO) of the consulting and staffing firm SoHo Dragon. As an Indian immigrant woman under forty, this was no easy feat. But at every stage in my life, I was fortunate to have mentors and role models whose examples I could follow.
I grew up in India in a family of high achievers. My grandmother was a college dean, and my mother became an attorney. Hence, as a child, I was surrounded by strong female role models. My parents never forbade me to follow my heart and take up any career choice. Their trust in me made me confident to make my own decisions. I didn't know it then, but it was that confidence in myself that would make me successful in life.
Fast forward to my college years when I immersed myself in computer technology. Programming seemed logical, not theoretical, and that's what drew me to software development. Beginning my studies in India, I earned good grades and completed my bachelor's degree in computing, and my master's in applied computing at Teesside University in the United Kingdom – which is a big achievement for a young Indian woman.

After graduate school, I entered the workforce back in India. Those first few years of work were demanding. Every day, I had to apply myself to learning new concepts and new programs. I was one of very few women in the field, and I had to work exceptionally hard to compete and to be heard. The pace was rapid, and the expectations were far greater than what I had experienced in school. The hours were long, too, which was fine at that time.
I became very skilled in all kinds of Microsoft software, especially Microsoft SharePoint. While still in India, I started working for SoHo Dragon as a SharePoint consultant, and I continued that work when I got married and moved to the United States.
As an immigrant who had just moved to the United States, I faced many challenges in the life and work culture. My amazing husband Rajiv Desai helped me through it all by guiding me, keeping me motivated, and encouraging me to do more. As women, we often tend to undersell ourselves, but my husband strived to show me how I was better than so many others. I wouldn't be where I am in my career and life in the United States if not for him.
My mentor at SoHo Dragon has been the CEO, Peter Ward, who is also the former CTO. Peter's criteria for choosing workers is not gender-based but on whether candidates are experienced and hard working. I liked the changes that were happening in software development, and he encouraged me to learn more about that. When I moved into project delivery, I watched and learned how Peter communicated with developers and clients in a way that kept each side happy.
I have been through many changes in my personal life – marriage, moving to the United States, and then having a baby. After taking maternity leave, it was very hard to pull myself away from being with my child full time. But after a four-month leave, my husband, my family, and my boss supported me in coming back to work, and it was a good decision.
When I learned I had been promoted to chief technology officer, I was overwhelmed. There were other candidates with more experience than me. I think what made the difference was the long-term mentoring I received from Peter. That background, and seven years at the company, will give me the confidence I need to succeed in this role.
I'm very fortunate to work with brilliant developers who are very professional and responsible. While I don't think of myself as a lecturer, I can be helpful to young professionals by giving direction and suggestions on the job. Usually, these are about soft skills and communication, which can take time to learn in the workplace. In this way, I can share what I have learned from my mentors and help people grow in their careers.