Join The WIT Network Team
We are hiring an Executive Director

The WIT Network has doubled in the last 12 months and we are looking for a dynamic, collaborative and passionate woman to be our Executive Director, managing the day-to-day aspects of our Not For Profit Organizations.
The Executive Director (ED) is a key member of the leadership team at The WIT Network. She is responsible for overseeing the administration, programs, and execution of the strategic plan of the organization. The position reports directly to the President and works closely with the Executives, Advisory Board and Leadership team. This is a full-time contract position accountable for the day-to-day operations of The WIT Network.
We are looking for a woman who is passionate about gender equality and the intersectionality of race, color, visible and invisible abilities, LGBTQ+, all in support of women's career journeys. She is highly organized and energetic to be able to lead a team of volunteers and team members for program execution to deliver membership value. Her communication skills verbally, socially and written are exemplary as we continue to promote our mission of more women in management and leadership positions within businesses. She inspires followership and empowers others to be the best they can. The idea of multitasking across the many initiatives excites her to drive The WIT Network's mission and mandate to make a difference in women's professional and personal lives.
GENERAL RESPONSIBILITIES
Membership Management and Engagement

-

Support The WIT Network membership from onboarding through to engagement with our fabulous corporate members in partnership with our membership concierge.

Community Leadership

– Accountable for the leadership and guidance of our many volunteer community leaders globally.

Program Management

– The WIT Network is known for its fabulous programs and events and the executive director will be accountable for their successful implementation and execution with a team of people to support her.

Operational and Administration

– oversight of operational and administrative functions of the organization in conjunction with leadership team.

Organization Mission and Strategy

– as part of the leadership team the ED is the day-to-day organization leader working with executives to ensure that the mission is fulfilled through programs, strategic planning and membership outreach.
The successful candidate would ideally have many of the following skill sets however we know that women only apply when they have checked 100% of the boxes. If you believe you have what it takes to be an incredible Executive Director and you have done, experienced or have the transferable skills to those below, raise your hand and go for it.
Transparent and high integrity leadership.

Five or more years senior nonprofit management experience.

Experience and skill in working with a Board of Directors.

High level strategic thinking and planning. Ability to envision and convey the organization's strategic future to the staff, board, volunteers and executive sponsors within our corporate members.

Ability to effectively communicate the organization's mission to sponsors, volunteers and the overall community.

Demonstrated ability to oversee and collaborate with staff and volunteer networks.

A history of successfully generating new revenue streams and improving financial results.

Active fundraising experience. Excellent sponsor relations skills and understanding of the funding community.

Previous success in establishing relationships with individuals and organizations of influence including funders, partner agencies and volunteers.

Solid organizational abilities, including planning, delegating, program development and task facilitation.

Strong financial management skills, including budget preparation, analysis, decision making and reporting.

Strong written and oral communication skills.

Strong public speaking ability.

Strong work ethic with a high degree of energy.

Strong proficiency of Microsoft products – PowerPoint Presentations, Word, Excel, Teams
This is a full-time contract position with an annual salary range of $60,000-$65,000 USD. This is a fully remote working opportunity with the ideal candidate being within 1-2 hours of EST time zone.
If this sounds like the perfect position for you, please send the following to people@thewitnetwork.com:
In your email, please express why you would like to be considered for this role.

Share how your past and current experiences, would be incredible for The WIT Network to have on our leadership team across the 5 areas of responsibility.

Tell us your strengths and areas where you want to develop so we can help you with your career journey too

You are welcome to provide your resume and link to your LinkedIn profile.
If you have questions, please send them to people@thewitnetwork.com and we will get back to you asap.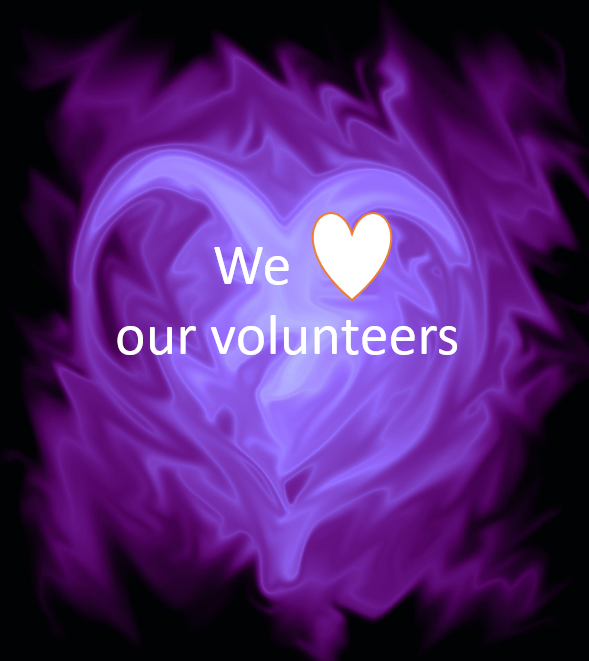 We are always looking for fabulous volunteers
The WIT Network is a growing not-for-profit organization who is grateful and relies on our many volunteers around the globe. It is a true team with a common mission to inspire, empower and support women in the technology sector. If you are interested in giving back, whether you have 1 hour or 5 to spare, we have opportunities all the time. Here are just a few that you could consider:
Local Community Leaders (Co-Leaders) - Being part of a local community in your city is so rewarding. Even though we are virtual due to covid, our leaders are still planning network events to support our local members.
Writers and Bloggers - We are always looking for great people who would like to contribute to writing HERstories, blogs or articles in support of The WIT Network's mission and mandate. Let us know if you are interested in being part of our storytelling team.
Initiative or Program Owners - We have so much going on, it is much better to have a team to work with. Whether it is one of our events or ongoing programs, it is a great opportunity to meet other fabulous women and make a difference in people's lives, including your own.