Join The WIT Network Team
We are hiring an Account Manager

The WIT Network is looking for a full-time contract Account Manager to work with our incredible corporate members and partners. As we continue to grow and support organizations DEI strategies and their Employee Resource Groups, the Account Manager will be accountable for engaging with our corporate business executives as part of their membership with The WIT Network.
About The WIT Network
The WIT Network is a global and local Not For Profit organization providing inspiration, education, mentoring, networking and practical advice to empower women (and men) to build and grow their careers in technology and pursue their ambitions.
Our mission is to support women in their career journeys, to inspire and empower them to be their best selves.
We partner with our corporate members to help them attract, retain and promote more women within their companies.
With our corporate sponsors and member partners, we are able to reach more women, allies and organizations to ensure we improve gender parity and equity around the world.
How will I make an Impact?
The WIT Network has corporate members that range from 15 to global unlimited. As we continue to grow and support organizations DEI strategies and their employee resource groups, the Account Manager will be accountable for engaging with our corporate business executives as part of their membership with The WIT Network.
Reporting to the President, you will be introduced to our global accounts to meet existing connections and establish new ones. Within the first 30 days, you will have the opportunity to engage with some amazing organizations who are advancing women's careers and are looking to attract, retain and promote more women within their teams.
Day in the Life of our Account Manager:
Connect and Communicate – Build a regular cadence of meetings with our largest members to ensure they are aware of all that The WIT Network has to offer them. Share best practices and regular communications with key stakeholders to support their initiatives.
Engagement – Drive engagement and participation within your accounts across our many programs including our monthly We've Got WIT Webinars, Training Programs and Customer Advisory Council with the most senior level relationships.
New and Renew Membership Sales – From onboarding new corporate members thru to building partnerships with global accounts looking for ways to enhance their DEI strategies, your role is a key component to their experience with us. Our existing corporate members continue to renew annually, due to the incredible value and partnership they have with The WIT Network.
Collaborate – Be part of a dynamic leadership team of women who are passionate about women's career journeys and providing programming that is of value to our members.
You have:
Years of experience in managing major accounts and have a passion for generating new sales through relationship building and providing value.
A passion for gender equality and want to make a difference in ensuring more women are building their careers and gaining a seat at management, leadership and board room tables.
Experience in leading strategic conversations with senior leaders within a company while also advancing the conversations with the various people assigned to The WIT Network relationship.
Collaboration and connection skills to receive feedback from our members for future programs and offerings.
A desire to work in a remote environment meaning you are self motivated and directed.
Polished and professional written and oral communication skills
Great organization skills and can build a plan and execute on it.
Alignment with our values of kindness, collaborative, teamwork, results and making impact
This could be an ideal role for a woman in the 4th quarter of her career looking to make a shift but is not done yet. You can transition your senior level skills into a role that brings your passion and professional experience together as one.
This role offers a base salary and opportunity for commission on both new corporate membership sales as well as renewals.
If you are this woman, evaluating where you can give back working with an incredibly passionate group of women, The WIT Network may be where you continue leveraging your experience while still enjoying the next phase of your life and career. Please reach out to cbongard@thewitnetwork.com.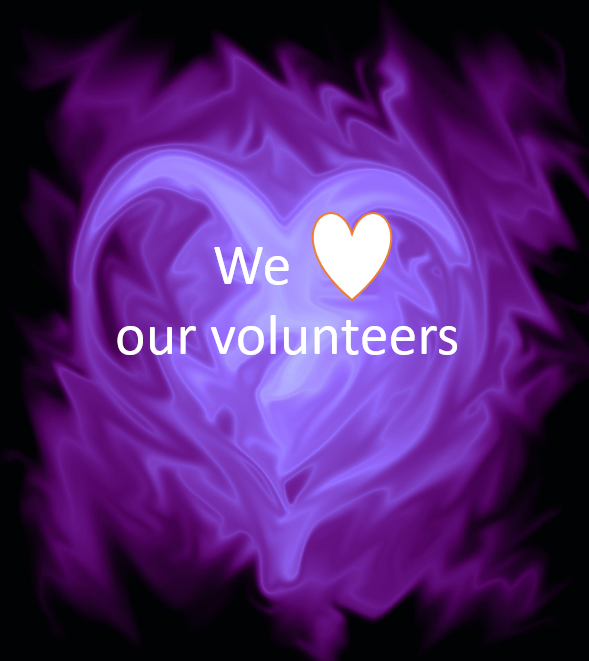 We are always looking for fabulous volunteers
The WIT Network is a growing not-for-profit organization who is grateful and relies on our many volunteers around the globe. It is a true team with a common mission to inspire, empower and support women in the technology sector. If you are interested in giving back, whether you have 1 hour or 5 to spare, we have opportunities all the time. Here are just a few that you could consider:
Local Community Leaders (Co-Leaders) - Being part of a local community in your city is so rewarding. Even though we are virtual due to covid, our leaders are still planning network events to support our local members.
Writers and Bloggers - We are always looking for great people who would like to contribute to writing HERstories, blogs or articles in support of The WIT Network's mission and mandate. Let us know if you are interested in being part of our storytelling team.
Initiative or Program Owners - We have so much going on, it is much better to have a team to work with. Whether it is one of our events or ongoing programs, it is a great opportunity to meet other fabulous women and make a difference in people's lives, including your own.