Recognizing Women Who are Making a Difference

Through these unprecedented times, there are women who are pushing past the enormous challenges to find a way forward. The Pathfinders Project recognizes those women to help inspire others to persevere and succeed.
Women are being impacted by the pandemic in greater numbers than men. And, if you look at women of color, many are in even dire situations in supporting their work, life and family obligations.
The WIT Network decided to celebrate 7 women who have made a difference in the lives of others during these challenging times. We see an opportunity to promote the role women are playing to translate technology into action. Through the Pathfinders Project, we have created an eBook to tell the stories of women in technology responding to the life and business challenges caused by the profound health and cultural issues facing society.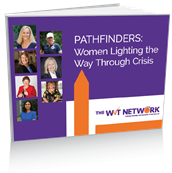 Thank you to those companies who are celebrating the women in the Pathfinders eBook.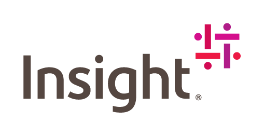 Through the Pathfinders Project we spoke to women helping their clients and employees adapt to these extraordinary times. Our Pathfinders tell stories of:
Helping clients quickly pivot to support newly remote workers

Providing creative solutions to support those in need

Supporting employees as they adjust to the challenges of work from home

Building bridges to promote diversity and inclusion
Our hope is the stories will provide inspiration during difficult times, and, more practically, to spark ideas as you work to overcome the challenges in your organization and community.
The WIT Network is a global and local not for profit organization who support women of all ages and stages in their careers in tech. If you are not a member, please join us HERE and be part of the global network of professional women and leverage all of the programs we offer globally and locally in our communities.
A special thank you to Barb Levisay for her fabulous storytelling through the lens of these incredible women!
Follow us on all our social channels: