WOMANagement Conference 2022
It's Time to Become a WOMANager!
Ready to grow your career into a management position? Do you have ambitions to move into a leadership role? The WIT Network hosted our inaugural WOMANagement Conference in October 2022. Don't worry, you can watch all of the incredible presentations on-demand below.

What is WOMANagement?
WOMANagement, by The WIT Network, is a new movement to foster equal and more diverse representation in our front-line manager teams in companies of all sizes. By creating a new movement focused on women in management positions, we want to inspire followership of companies to leverage our WOMANagement programming within their organizations.
We want women to want to be a #WOMANager.

And those who already are – let's celebrate them and encourage mentoring of the next WOMANagers!
We strive for companies to celebrate their women in management/leadership goals within their organization. It isn't just about gender parity. It is about progress and creating a movement to bring awareness to the challenges.
The WIT Network is pleased to present our new flagship WOMANagement programming to encourage more gender-focused management teams. The WIT Network believes we need to start by creating room at the front-line manager table to reach a more balanced management team who will grow into future leaders and board members.
Be sure to check back to our What's Happening Programs and Events Pages for updates.

Corinne Sharp, Co-Founder and CMO of The WIT Network opened the inaugural WOMANagement Conference with spoken word poetry articulating the importance of having more women in first-line management roles. She shares how The WIT Network is supporting women along their career journeys.


Sonia Wadha, Senior Director Business Management and Operations, Microsoft.
As opening keynote, Sonia shared insights and stories on why women should be a manager and what are some of the key attributes' women possess that make them ideal people managers. You learn how you should build on your existing strengths while establishing new ones.

Tory Simpson, General Manager, ResourceiT.

Become an authentic leader was Tory Simpson's WITx Talk. She shared eight characteristics of authentic leadership with great stories and best practices along the way. With a final call to action that all women who are considering a career in management to follow.

Julie McDougal, Diversity & Inclusion Global Women's Community Leader, IBM

Leading the Diversity and Inclusion Women's Community at IBM and having thru her research, Julie McDougal's session was on The Value of Trust, Collaboration, and Innovation. Her energy and passion shone thru and opened the door to valuable conversations in the chat on the issues women face in the workplace.

Holly Camlin, Diversity & Inclusion Business Enablement Leader, Cognizant

Focusing on the importance of relationships in the workplace, Holly kicks off her WITx Talk with an interactive conversation with our participants. We often spend more time with our work colleagues then we do with our families. Let's make the best of building and fostering those relationships.

Power Panel

Hannah Douglas, Sales Operations Manager at Shinydocs, moderated a great panel discussion that turned into an authentic conversation about what would you tell your younger self. When they spoke about networking, women from around the world were connecting right in the middle of the conference on LinkedIn.

Karen Chastain, Global VP, Product Operations, Optimizely

Uncover five best practices in mastering communications with your employees. That was Karen's session at WOMANagement. She shared some templates that both new and existing WOMANagers can leverage during their 1:1s with great insights on the types of conversations that are valuable for both.


Caitlin Schneider, Senior Sales Manager, Ingram Micro

As a new manager herself, Caitlin shared her journey on preparing to become a WOMANager. She acknowledged that everyone is different in how they work including those who are neurodiverse. Her conversation that balance is a verb not a destination as it relates to work/life balance is brilliant.

Kati Quigley, Vice President, Product Marketing, Smartsheet

To close out our WITx Talks Kati discussed her real-world experiences between managing vs parenting and leading vs coaching. It was great to learn the many sides of leading. She closed with sharing how she applied her lessons as a parent to building, nurturing and growing teams as a people manager.

President and Co-Founder of The WIT Network, Christine Bongard closed out the WOMANagement conference with an incredible summary of the lessons from each of our speakers. She finished with a quote from Lao Tzu. When I let go of what I am, I become what I might be. A WOMANager for many we hope.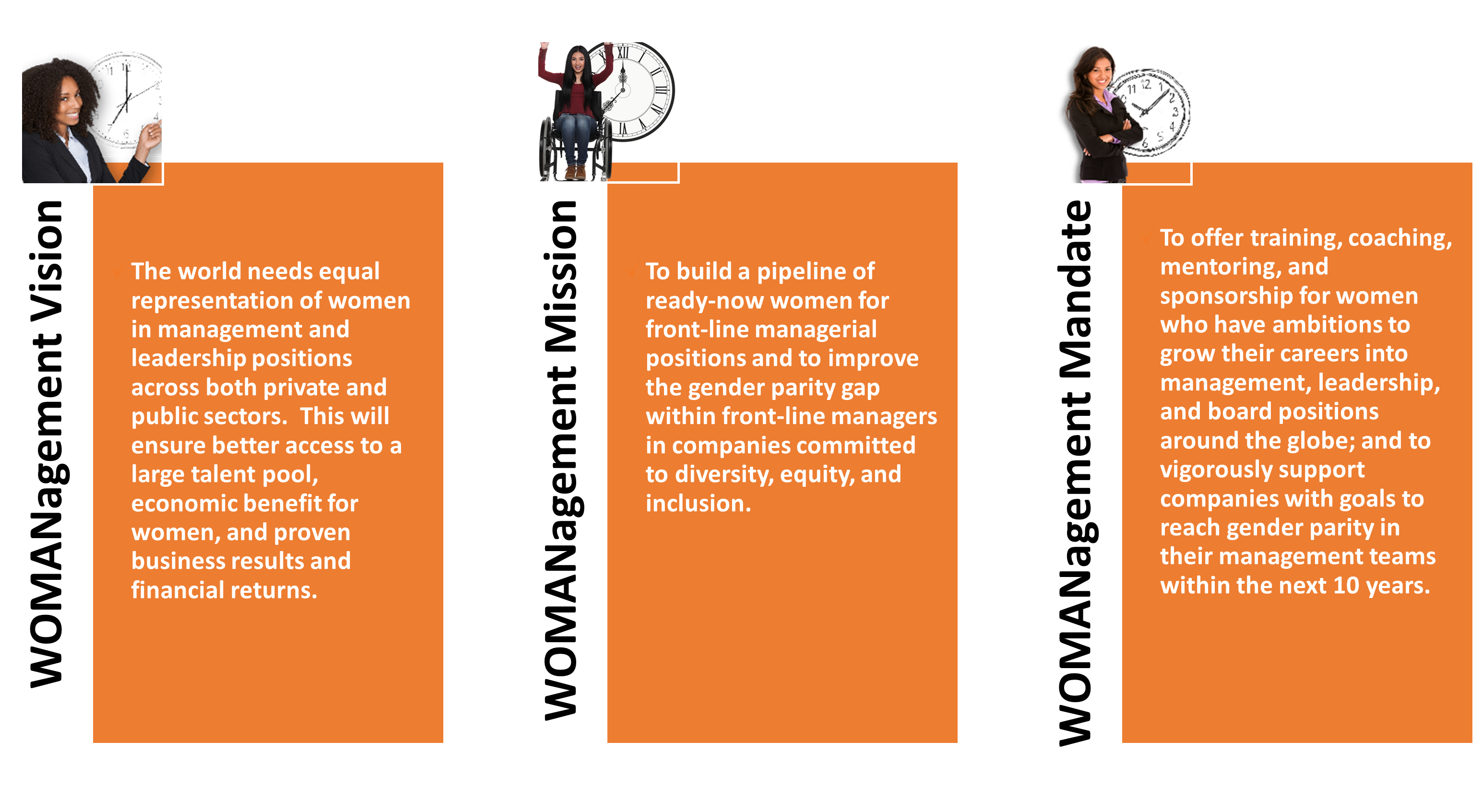 WOMANagement by the Numbers
The numbers say it all - NOW is the time to become a WOMANager!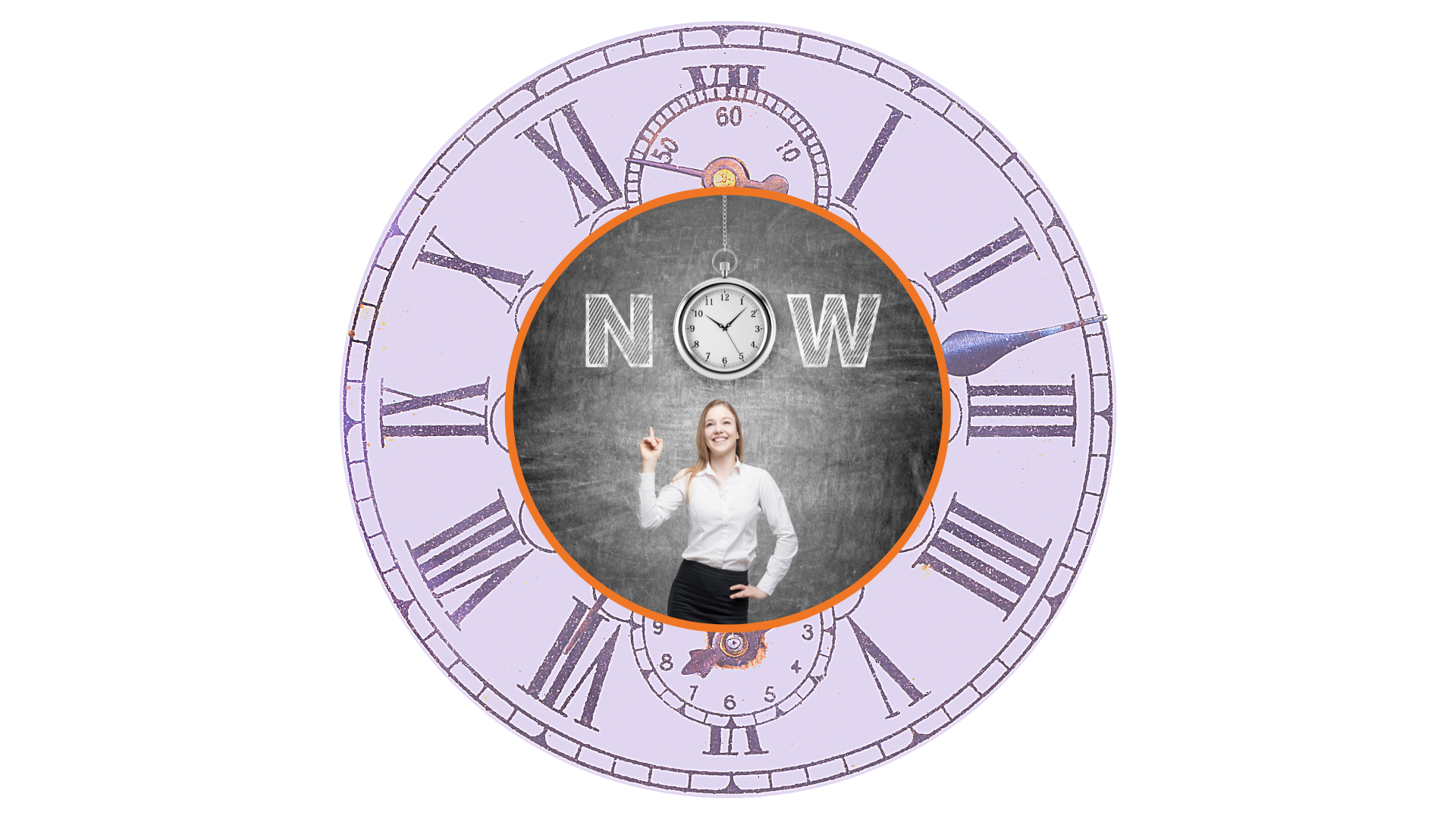 Only

41

female CEOs are running Fortune 500

companies

Only

2

Black women are among the Fortune 500 CEOs

Only

5%

of women are among the CEOs appointed globally in 2020

17:1

is the ratio at which men outnumber women at the CEO level

Only

38%

of women represent managerial positions

Only

21%

of C-Suite members are women

Women are

30%

more likely to be considered too aggressive or intimidating when they negotiate for raises or promotions

37%

of women

vs. 64%

of men say their companies provide information on career paths that lead to executive roles

77%

of women say the biggest obstacle to gender equity in the workplace is the lack of information and how to advance
The leaky pipeline is REAL when you see the percentages of women in management and leadership positions:
37%

of managers are women

29%

senior managers are women

23%

of executives are women

We believe it is time for change and we are starting at new managers to grow the pipeline.
See you at the 2023 WOMANagement Conference!
If you are interested in being a sponsor at any of The WIT Network conferences or events, please reach out to women@TheWITNetwork.com.