WOMANagement Conference 2023 Videos
What is WOMANagement?
WOMANagement, by The WIT Network, is a movement to foster equal and more diverse representation in our front-line manager teams in companies of all sizes. By creating a new movement focused on women in management positions, we want to inspire followership of companies to leverage our WOMANagement programming within their organizations.
We want women to want to be a #WOMANager.

And those who already are – let's celebrate them and encourage mentoring of the next WOMANagers!
We strive for companies to celebrate their women in management/leadership goals within their organization. It isn't just about gender parity. It is about progress and creating a movement to bring awareness to the challenges.
The WIT Network is pleased to present our new flagship WOMANagement programming to encourage more gender-focused management teams. The WIT Network believes we need to start by creating room at the front-line manager table to reach a more balanced management team who will grow into future leaders and board members.


Corinne Sharp
Co-Founder and CMO of The WIT Network
Open More Places, Spaces and Chances
Corinne opened the 2nd annual WOMANagement Conference discussing the opportunities of diversity, equity and inclusion being a critical business strategy. The three pillars of The WIT Network's WOMANagement programming are build and manage your team, business and yourself.

Colleen Tyler
Senior Director, Partner Marketing and GTM, Microsoft
My Top 5 of 25: Leadership Lessons
Live generously, love fiercely, create an impact! Those were very powerful words from our fabulous keynote speaker. Colleen's insights on defining, owning and loving your personal brand truly resonated with our audience. Also as a WOMANager, coaching your team and by example is all part of learning to live out loud.

Cynthia Barnes
CEO, National Association of Women Sales Professionals
Speak and Be Heard
Cynthia shared some great lessons on assertiveness 101, the highway of communication, and networking nirvana. She showed examples of great women leaders and what they have overcome or negotiated along the way.

Building Strong Partnerships: Managing Up,
Allison Cohen - CEO, Sprout Technology Group (Moderator)
Lee Rennick - Executive Director CIO Communities, Foundry
Sarah Mpenza - Senior Manager, Diversity, Leadership and Organizational Development, Insight
Susie Driscoll - Vice President Customer Success, Nerdio

Pamela Pelletier
Country Manager, Dell Technologies Canada
Not an Imposter: Overcoming Imposter Syndrome at Work

Shuchi Sharma
Chief Diversity Officer, Red Hat
Around the World and Up the Ladder:
A Diverse Career Journey
A career is a labyrinth with all the twists and turns. Shuchi shared how we should embrace the unexpected as that is where learning comes from. With an incredible career from science to human resources, Shuchi had many WOMANagement lessons for our participants.

How Can You Take Care of Others If You Are
Not Taking Care of Yourself
Sara Lockhart - Vice President, People and Culture, Softchoice (Moderator)
Julie Lafleur - Chief Wellness Officer, Optimal Energy
Carrie Cobb - Chief Data Officer, Blackbaud
Sonya McLaughlin - Director, Sales Talent Acquisition, Cognizant

Kayla Mooney
Manager, Development Programs, Softchoice
Charting a Career Path through Purpose
Creating a path into management positions is a journey that Kayla relished as an opportunity to get out of her comfort zone. As a relatively new leaders, she shared her purpose and guiding light that helped her along the way.

Co-Founder | CEO, The WIT Network
Closing the Gap Closing Remarks
Christine brought the conference to a close with a fantastic summary of key lessons and insights from all of the amazing speakers. She shared some exciting new initiatives that The WIT Network are lauching soon. Another exciting WOMANagement conference!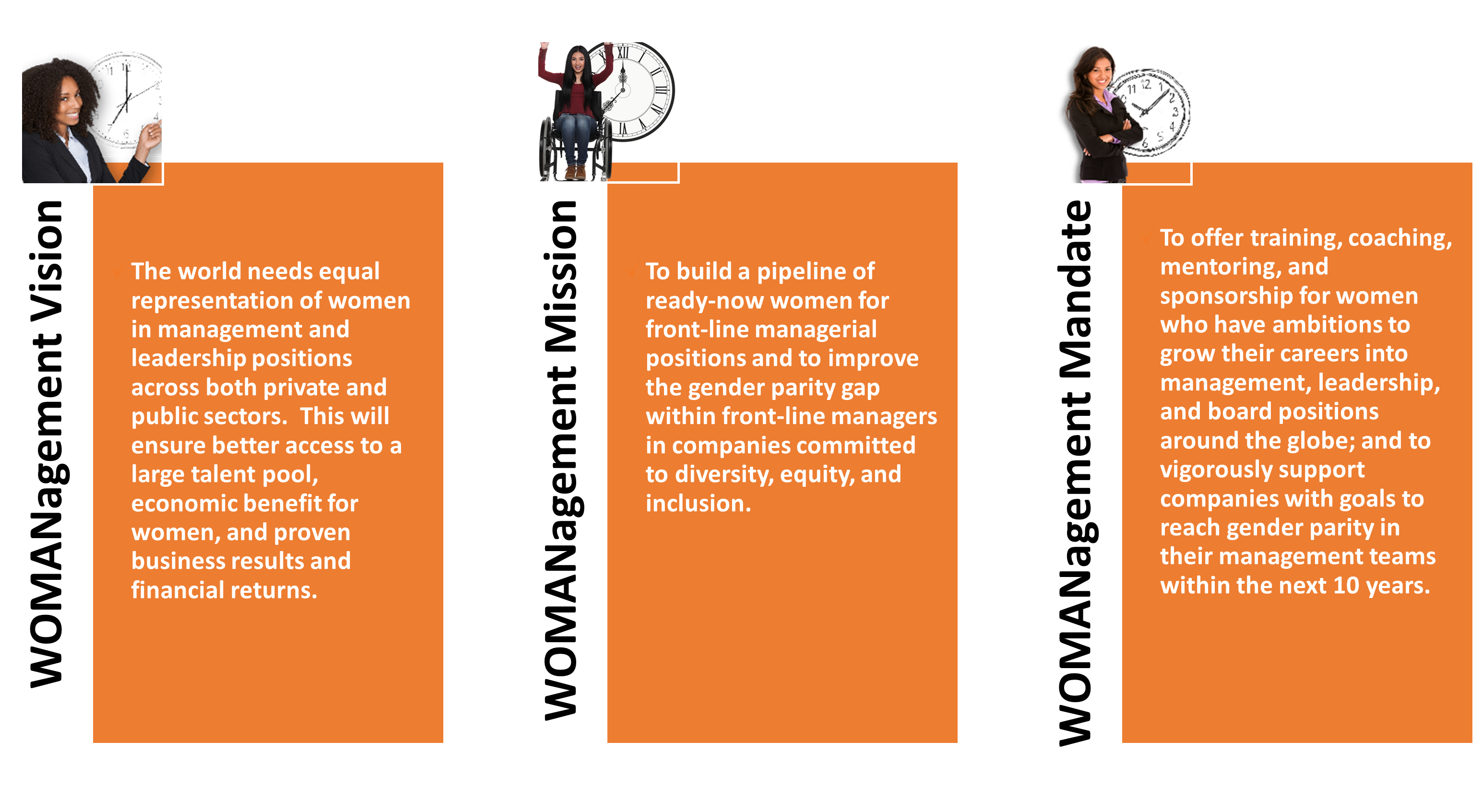 We believe it is time for change and we are starting at new managers to grow the pipeline.
See you at the 2024 WOMANagement Conference!
If you are interested in being a sponsor at any of The WIT Network conferences or events, please reach out to women@TheWITNetwork.com.