Blog: International Women's Day 2022
EMPOWERING Updates
How The WIT Network will celebrate, raise awareness, and inspire action on International Women's Day 2022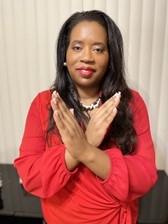 The story of women's struggle for equality belongs to no single feminist nor to any one organization but to the collective efforts of all who care about human rights.
—Gloria Steinem, feminist, journalist, and activist
International Women's Day (IWD, March 8th) is a global celebration of women's social, economic, cultural, and political achievements. IWD marks a call to action for accelerating women's equality. Like every year since The WIT Network's inception, we plan to celebrate the day in grand fashion. IWD is an excellent opportunity for leaders and emerging leaders to be inspired by agents of change.
InternationalWomensDay.com wants us all to imagine a gender equal world. A world free of bias, stereotypes, and discrimination. A world that's diverse, equitable, and inclusive. A world where difference is valued and celebrated. Together we can forge women's equality. Collectively we can all #BreakTheBias.

On Tuesday March 8th, the IWD organizers call on us to "celebrate women's achievement. Raise awareness against bias. Take action for equality."
How we intend to celebrate, raise awareness, and inspire action
This year, we are going virtual again, enabling us to bring together women (and men) worldwide to network and be both educated and inspired by a lineup of amazing speakers and discussion panels.
Event highlights include:
WITx Talks given by:
A power panel discussion on The Great Resignation Retention will present practical advice from leaders representing tech industry powerhouses.
Gavriella Schuster, author of BeCOME ALLIES A framework for change, will host a fireside chat with male industry leaders who foster allyship in their companies.
And a keynote address from Microsoft.
Celebrate with us
IWD conference registration is now open. The event is free for all to attend.
Raise awareness
We call on our members to raise awareness by striking the IWD #BreakTheBias pose with your arms crossed to show your commitment to calling out bias and smashing stereotypes—upload it to all your social channels and tag The WIT Network.
Take action
Leave the event feeling inspired.
If you run a company, invest in your employees, take action on your diversity and inclusion policy, be empathetic, and create an ideal company culture that attracts and retains top talent and generates innovation.
If you are a leader, encourage your team to be the best versions of themselves, be an ally, invest in their leadership capabilities, and give them mentorship opportunities.
If you're an emerging leader, start gaining the skills and confidence to lead a team, be an ally, and get a mentor.
With gratitude
A massive thank you to Microsoft, Jabra, Red Hat, PwC, Enavate, Tibco, Shiny Docs, Insight, NetApp, WatServ, Encore, Ingram and Mercer MacKay Digital Storytelling for sponsoring The WIT Network International Women's Day Conference. We are grateful for your support and that you are active agents of change.